Sacco rewards loyal customers with weekly cash prizes to spur investments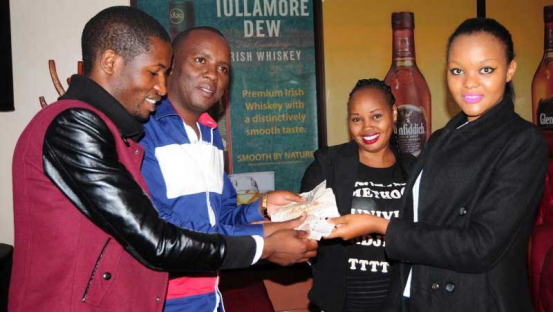 A Sacco has introduced a scheme to reward loyal customers with daily, weekly and monthly cash draws.
APRT Sacco Society General Manager Joshua Obebo said they were encouraging people, especially youths, to invest and be able to borrow money after three months, which they can then reinvest in other profitable ventures.
"The rewards are meant to encourage our clients and others to join, save more and be able to borrow and invest. These are daily, weekly and monthly rewards which means our clients have higher chances of winning," he said.
"If you do not win, you still do not lose your money. However, many chances await you next time."
Last week, businessman Kimathi Kematu was the lucky winner of Sh75,000 during one of the weekly draws.
"I have been trying my luck for several weeks but today was my day. I am going to put back half of the money in the Sacco and use the rest on other things," said Kematu, during the draw held in Nairobi.
To register, customers log into the Sacco's online portal, fill an form online and pay the minimum registration fee. After payments, clients receive a message which is part of the receipt and registration process.
After registration, clients can continue saving as little as Sh100 daily. They are entitled to borrow after saving with the Sacco for at least three months.
Obebo said: "Registration process is fast, efficient and effective since any person can register from any part of the country."
Once one becomes a member, he or she stands a chance of winning daily cash prices of Sh25,000, weekly Sh75,000 and monthly grand draw of Sh2 million, every time they make a saving, which is entered in a draw.