Market regulator proposes betting firms to invest some of the winners' prize money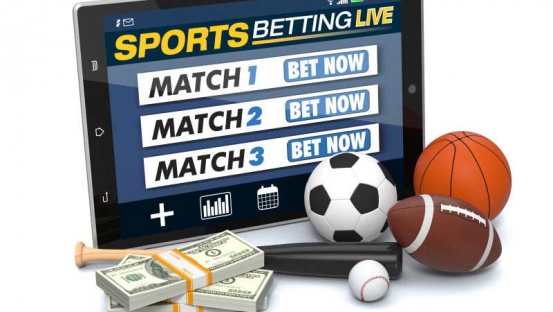 The Capital Markets Authority (CMA) is betting on gamblers' billions to inject fresh life into the flagging Nairobi Securities Exchange (NSE).
In a raft of policy proposals to be presented to the National Treasury, CMA is seeking, among other things, a tax incentive for betting firms that will offer winners bonds or shares in blue-chip companies.
Attractive incentives
According to the Director of Regulatory Policy and Strategy at CMA Luke Ombara, despite the betting craze in the country producing millionaires, most of the winnings go to consumables.
The regulator now wants to ride on attractive tax incentives to lure winners to channel part of their millions to the capital markets as savings.
"We are looking at the likelihood that as a result of winning a bet, rather than being paid in cash, the betting company will assist in mobilising savings by investing for you in shares or bonds," said Mr Ombara during a roundtable with industry stakeholders in Nairobi yesterday.
If the proposal goes through, it will mean that instead of a betting firm paying a winner say the full Sh100 million jackpot in cash, it will invest part of the money in shares or treasury bonds.
This will be deductible from the winner's income assessment, leading to tax savings. The betting company will also benefit from a lower tax since the figure invested in the capital markets will be tax deductible.
Gambling has continued to gain popularity among Kenyans, especially among the youth, attracting the attention of the Government that has slapped a tax of 35 per cent on betting firms.
In February, Kenya Revenue Authority (KRA) said it had received Sh4.7 billion taxes from eight gambling companies. It had projected to more than double revenue from the sector from Sh1.2 billion in the 2015/2016 fiscal year to Sh3.8 billion in the last financial year that ended in June.
Saving culture
Mr Ombara said CMA had initiated discussions with betting companies to get data on winnings so as to be able to assess the potential money the sector could help NSE to mobilise.
"We are looking at figures on daily basis and we project that in a year, it is a substantial amount which, could easily be mobilised to savings," he said.
The CMA official added that instead of competing with betting firms, which have increasingly hooked many youths, it would be easier to leverage the winnings to inculcate a saving culture.
"We are not competing. We are aware many youths are attracted to betting and we feel it is an area we could leverage," said Mr Ombara.