How to pull entrepreneurship through conception stage
NEWS
By King Kaka | Nov 8th 2017 | 3 min read
With all the political uncertainty, most entrepreneurs that I have been networking with have the same story. They are either reviewing their working plans or business structures, same as I have. That means most of us have more free time on the Internet, more research, more avenues.
I noticed that my DM has been popping and majority of the requests are "How do I pull through this entrepreneurship, especially this time I am at the conception stage?" Others are on the verge of giving up. I realised a pattern; most millennials are innovators, free spirit and are 'new students'. So to all new learners, welcome to class, here are a few tips that will get you through the first year.
1. Get up, grind, get to new heights and repeat again
Get ready to win today and get good profits, but the truth is that what worked today will not work tomorrow. That's the harsh reality of being The New Student. It might give you starvation for a few months, ending up using all your savings. I remember when I started printing business cards down at River Road, I got a major deal to print for a big company. I got a cheque that I hadn't seen all my life. And it took me four months to get a similar contract. As a start-up, I almost quit to look for employment. But as a new student, you need to be your own source of encouragement.
2. It's OK to doubt yourself
I do that even now, only that the level of doubt is almost zero. I was attacked by friends and family on why I decided to take this path. But there is an amount of satisfaction and inner peace that comes with every idea, every cheque, every presentation. But the questions were, "What if I fail?", "Is this really working?", "Will I have to stop in the near future?" One time I doubted so much that I asked for a job just to be sure. So it's fine to self-doubt.
3. Boundaries, boundaries...
An electric fence in the mind. This should be the first lesson in this class. I have lived with the fact that there are no rules (that's a cliché but trust me, it gives me encouragement to think of the impossibilities). That has been my pillar and it opened up my mind to dream more, I have had to push new ideas knowing that there are no boundaries. Think about it, so many people thought of the aeroplane but only those who dared to dream made history. Dare to dream for there are no boundaries.
4. Exercise is very important.
I get up early in the morning and do 10 minutes of a YouTube training tutorial. It's magic. You need to check your diet and your body, then feed your mind. There is what the doctors call a cabin fever; if you sit for so long, you don't move and you don't eat, this might affect your health in a very serious way. Have an alarm that reminds you what time to eat and always take walks. I have been a victim of overworking and my body shut down at some point. I get out more, I party once in a while, I laugh and enjoy life.
5. It will get really lonely.
Most people at some point will stop asking you what you are working on, especially when you haven't been as productive as you should be. This may in turn affect your relationships and love life. Learn to balance all that you are doing with the people around you. Share time with them, for we are mostly doing this for them.
6. At the end of the day, it's you following your dreams
No greater feeling. This entrepreneurship journey has so many bus stops and it's for the willing. There is no conductor and no rules, if you want to get out you are most certainly welcome. But these are my best years, seeing an idea come to life.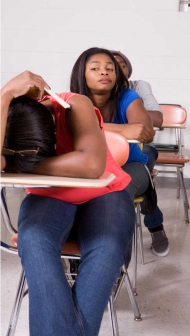 The writer is an award-winning artiste and entrepreneur.