Kenya Airways Human Resource director resigns citing personal reasons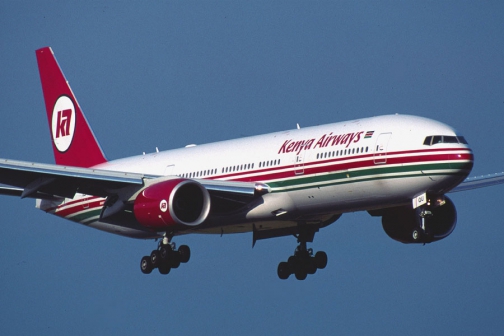 National carrier Kenya Airways has suffered another loss in its executive staff following the resignation of the firm's human resource director.
Sammy Chepkwony Thursday announced his resignation to staff barely five months after joining the top ranks of the airline, citing personal reasons.
"I take this opportunity to thank you all for your valuable support and wish you all the very best in the successful turnaround of the Pride of Africa (KQ)," he said in a memo.
"You will in due course be notified of who will take over the leadership of the HR team."
Chepkwony's resignation, which came on the same day as the arrest of two of the airline's employees heading for Benin who were found with narcotics, is the latest high-profile exit from Kenya Airways.
In the recent past, KQ has witnessed a huge staff turnover, with most top managers pushed out by the pilots union, Kenya Airline Pilots Association.
In November last year, Kenya Airways CEO Mbuvi Ngunze resigned after a turbulent two-year stint at the helm.
Earlier, Dennis Awori had resigned as the airline's board chairman and director and was replaced by Safaricom's founding CEO Michael Joseph.
The airline's human resource director, Alban Mwendar, was forced out in April along with four senior managers, including the former company chief finance officer, Alex Mbugua, who left in January.
Firm eyes hyacinth power plant
A local firm is looking to build an eight-megawatt power plant in Homa Bay County using water hyacinth from Lake Victoria.