Concern as flower farmers relocate to Ethiopia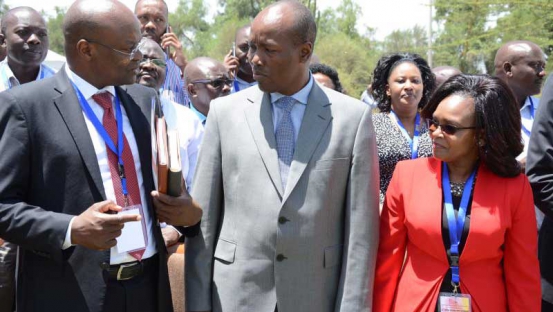 Prolonged labour disputes and high cost of production are driving flower farmers out of the country, players have said.
According to Nakuru Governor Lee Kinyanjui, unending strikes by workers agitating for higher pay against the backdrop of a shrinking market had seen flower farmers relocate to Ethiopia.
The county chief noted talks between farmers and other players should be initiated to chart the way forward since the flower sector was crucial to Kenya's economy. Addressing the press during the 21st human resource management workshop in Naivasha, Mr Kinyanjui said labour was the main point of concern for farmers.
"Although labour is a national government issue, we need to find a lasting solution to this crisis that will help in improving productivity," he said.
Although he did not name the farms that were contemplating relocating to Ethiopia, Kinyanjui said there was need to address issues surrounding labour laws.
"Sometimes our laws give too much liberty to the workers and an investor has no confidence to borrow money from the bank and be left at the mercy of such workers," he said.
The governor said the sector must be safeguarded as it was among Kenya's highest revenue earners.
Hundreds of workers from flower farms have of late been relieved of their duties, with the high cost of production and a shrinking market taking the blame.
Already Karuturi Flower Farm, which was one of the largest in the country, has closed shop, rendering close to 3,000 workers jobless.
Institute of Human Resource Management Chairman Elijah Stimah said they were prepared to help counties deal with the labour crisis. "The industrial actions that we see in companies could end if those responsible for human resource are sourced from the association," he said.
Investors count losses at bourse
The Nairobi Securities Exchange top 20 stocks lost value for the fourth consecutive day yesterday as the market reacted to the country's worsening political impasse.