Kenya gets Sh35 billion for Mombasa port
NEWS
By Lee Mwiti | Sep 19th 2017 | 2 min read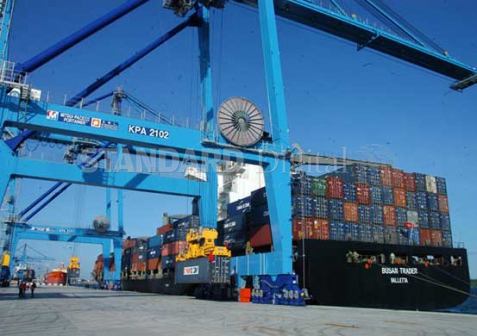 Construction of the second phase of the second container terminal at the Mombasa port is set to begin in January.
This is after Kenya Ports Authority (KPA) secured a Sh35 billion loan from the Japanese government.
The KPA Managing Director, Catherine Mturi-Wairi, said yesterday the tendering process for the project would begin soon.
"We already have the Sh35 billion financing from the Japanese government. We are now in the tendering process but construction must commence by January 2018," said Ms Mturi-Wairi in an interview.
The second phase of the container will provide an additional capacity of 450,000 Twenty-Foot Equivalent Units (TEUs).
Handling capacity
The first phase was completed in September last year and has a handling capacity of 550,000 TEUs.
Meanwhile, Transport Cabinet Secretary James Macharia has announced that the Government is looking for more funds to build a modern and bigger oil terminal to replace the Kipevu Oil Terminal in Mombasa.
"We are planning a situation where the facility will have pipes running on the seabed to link with KPC (Kenya Pipeline Company) storage tanks," said Mr Macharia in an interview.
"The new oil terminal will incorporate an LPG pipeline and have the capacity to handle four vessels at a time."
He also confirmed that the ongoing construction of an alternative transport route from Mombasa to Burundi through Holili, Singida-Kobero border and finally Bujumbura was on its last stretch.
Final phase
"The project is in its final phase," Macharia said. "The route will cover about 1,545km, which reduces the distance from Mombasa to Bujumbura through the Northern Corridor by 358km."
He added that the Sh350 billion construction of the Mariakani-Mombasa dual carriageway, which is supposed to ease traffic between the port and the hinterland, has also begun.
"The contractor has been on the ground since July 2017."