Uber picks new CEO to replace Travis Kalanick
NEWS
By Reuters | Aug 28th 2017 | 2 min read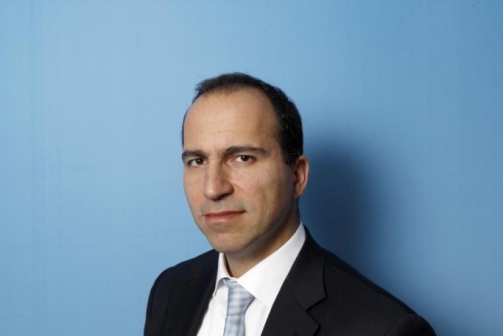 Uber's capacity to surprise has taken a turn for the better. On Sunday, the ride-hailing giant unexpectedly picked Expedia boss Dara Khosrowshahi to be its new chief executive, replacing ousted co-founder Travis Kalanick. He does not have the star power of General Electric Chairman Jeff Immelt, who pulled out of the running at the last minute. But he might be a superior choice.
The 48-year-old new boss is not much older than the entrepreneur he replaces. He is, though, much better placed to help the $68 billion startup go public. He was at the helm of Expedia when it was spun out of IAC 12 years ago. As such he knows both about the transition to public life, and about the demands of serving as a public-company boss.
Khosrowshahi boasts both tech and transport credentials, plus he knows how to keep shareholders happy. He led Expedia to deliver a roughly 760 percent total shareholder return as an independent listed company, Eikon data shows, or more than twice the return of the Nasdaq Composite index. That will be music to the ears of large investors like Saudi Arabia's Public Investment Fund that have staked their reputations investing uncharacteristically large sums with Uber.
The era of avoidable PR disasters could be over, too. Women represent half of the workforce at Expedia, and get paid the same as men in equivalent roles. Khosrowshahi's background – he is an Iranian-American, who moved to the United States as a child - bodes well for cultural sensitivity. He also seems well-liked by employees, with an impressive 93 percent approval rating on Glassdoor.
Of course, Expedia's market value of $22.6 billion mean it is barely one-third of the size of Uber based on the latter's last fund-raising. The ride-hailing firm has a still-fluid business model, unlike the travel company, which was profitable when it was hived off. And the new chief will have to carefully navigate relations not just with employees and upset shareholders, but with the unpredictable Kalanick himself, who still effectively rides shotgun.
Khosrowshahi is brave to take a front seat but the new CEO has a good chance of putting Uber on the right road.
Man who kicked off plastic ban campaign
What started as a single click to document the hazards of plastic bags to filing petitions and finally to rigorous social media campaigns advocating their ban has finally brought results for a Nakuru environmentalist.