Oil firms get nod to raise pump prices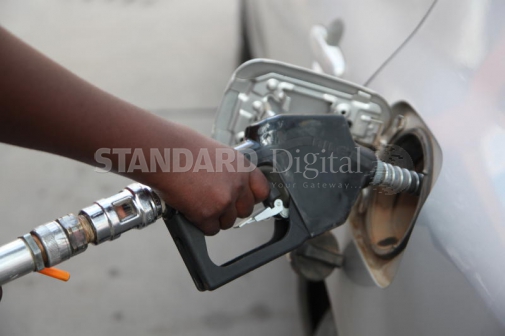 Motorists will over the next six months see the cost of fuel go up after the Energy Regulatory Commission allowed oil marketing companies to recover losses incurred after a change in the tax regime in 2015.
This was a U-turn from last year where the regulator had declined to give in to marketers' demands to recoup the money by adjusting pump prices upwards.
The marketers, however, appealed the decision at the Energy Tribunal that referred the matter back to ERC in April, this year, and after which the commission appears to have had a change of mind.
The losses by oil marketers were incurred after they remitted higher road maintenance levy and excise duty that went up in 2015 following a review in the 2015/16 budget.
In June 2015, the Government raised the levy to Sh12, from Sh9 per litre of petrol and diesel, but this has since gone up again to Sh18 per litre.
Effected in July 2015, the hike was not captured in the regulator's price-capping formula, meaning that while oil firms remitted the money to the Government, it did not reflect in the pump prices until a month later.
The marketers had thus argued that they incurred losses by paying the higher levy and not allowed to recover the money from consumers.
They will now recover close to Sh1 billion by raising prices of petroleum products over the next six months.
ERC Friday said it would allow the oil marketing companies to recover Sh597 million from consumers. Imports brought in through the Open Tender System (OTS) will factor this cost for the next six months.
Oil marketers import products on behalf of the industry through the system in a bidding process supervised by the Ministry of Energy.
"The cargoes that were discharged from July 17, 2015, and August 9, 2015, be compensated for increase arising from the Road Maintenance Levy Fund (Imposition of the levy) (Amendment) Order of 2015 in the sum of Sh597 million," said ERC in a Kenya Gazette notice on Friday.