Kenya earns more from flower exports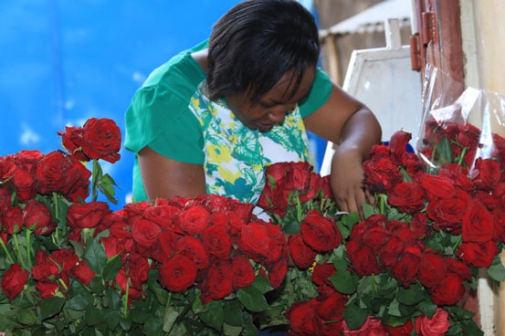 SUMMARY
Major horticulture products that Kenya exports include rose flowers, French beans and mangoes
Data fshows cut flowers earned the country Sh42 billion between January and May
Kenya's flower exports grew 20 per cent in the first five months of 2017, shrugging off challenges such as last year's move by Britain to leave the European Union (Brexit)and the subsequent weakening of the Sterling Pound that were expected to slow down demand.
Data from the Kenya National Bureau of Statistics (KNBS) shows cut flowers earned the country Sh42 billion between January and May compared to Sh35 billion earned over a similar period in 2016.
Flowers, together with fresh produce such as fruits and vegetables, are a key foreign exchange earner and last year brought the country Sh101.5 billion.
The major horticulture products that Kenya exports include rose flowers, French beans and mangoes. UK and the Netherlands are among the leading export destinations for Kenyan horticultural products.
KNBS says the country exported 138,000 tonnes of flowers, fruits and vegetables in the period against 113,993 tonnes in 2016.
Brexit, whose full impact is yet to be felt around the world, led to a decline of the pound against other world currencies.
Confusion on SGR train services schedule
There was confusion on Wednesday after the Government suspended the Standard Gauge Railway services and other commuter rail services, only to lift the suspension shortly after.