Excise tax to boost KRA collection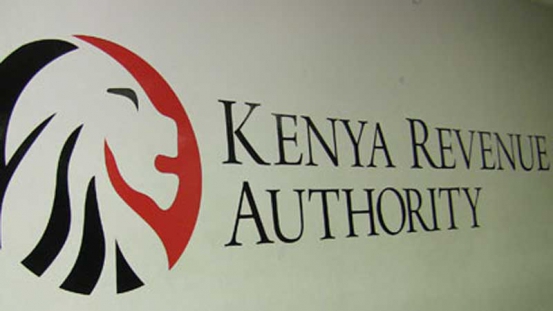 Kenya Revenue Authority (KRA) expects total tax collection to increase by 17.7 per cent in the current financial year, helped by growing excise duty.
This year, excise tax is expected to register the highest growth of 27.8 per cent, attributed to introduction of electronic stamps. This is expected to subsequently increase total ordinary revenue to Sh1.2 trillion.
"The growth in tax revenue is expected to be supported by the Government's ongoing reforms of various tax policies, revenue administration systems and re-introduction of withholding tax," said the Economic Survey 2017.
KRA expects to collect Sh178.36 billion this year in excise tax, boosted by the introduction of the Excise Goods Management System (EGMS) for beer, cigarettes and soft drinks.
In 2015/16, the taxman collected Sh139.54 billion from excise duty, which was a jump from Sh115.87 billion in the previous financial year.
Excise revenue from beer in 2015, when the EGMS system was introduced, was Sh19.5 billion but increased by 25 per cent to Sh24.4 billion in 2016. Revenue from wines and spirits increased from Sh6.1 billion to Sh10.6 billion.
Total excise revenue from beer and wines and spirits categories stood at Sh35.1 billion in 2016, which was a 36.8 per cent growth from Sh25.7 billion realised in 2015.
Offered reprieve
Excise tax is currently applicable to spirits, tobacco, wine, ready-to-drink alcoholic drinks and beers. It is set to be extended to juices and sodas with the application of an April 2017 legal notice.
The move is expected to weed out of the market not only illicit manufacturers, but also the illegal trade that floods the economy with sub-standard and adulterated products.
National Treasury Cabinet Secretary Henry Rotich offered manufacturers of non-alcoholic beverages a reprieve by halving excise stamp fees in new tax measures.
In the changes contained in a special Gazette notice, Rotich reduced the excise duty from a flat rate of Sh1.50 on each unit sold to Sh0.60. However, mineral and aerated water will be Sh0.50 per stamp.
Relaxation of stamp fees means that mineral water, fruit juices, cosmetic products and non-alcoholic beverages could see a drop in prices depending on the cost savings that manufacturers derive from Rotich's gesture.
Previously, the EGMS has been applying a uniform cost of stamps irrespective of the cost of the product. The excise stamps bear a Quick Response Code (QR Code) that enables distributors, retailers and consumers to authenticate the legitimacy of excisable products using a smartphone.
Recently, KRA received backing from the International Monetary Fund, which singled out the EGMS and i-Tax systems as the reasons behind increased revenue collection.