Off-grid systems are smart way to power all Kenyans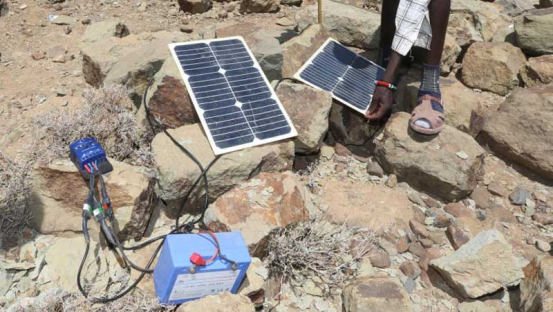 Kenya's rate of electrification is one of the fastest in the world. It is part of an audacious plan by the Government to provide universal access to energy by 2020 in the context of Vision 2030.
Much has been said about the Last Mile Connectivity Programme. But I believe Kenya will achieve its electrification goals in the two-and-a-half years remaining, if smart, scale-up strategies are employed.
The Sh16.4 billion allocation to renewables in the last Government budget shows Kenya is light years (pun intended) ahead of most of its peers in Africa in its thinking about our energy challenges. The Government is willing to explore innovative ways to achieve results and allocate the necessary resources.
Innovation and Government support has created the next big homegrown success story – a pioneering mix of solar energy, technology and financial services. This is pay-as-you-go off-grid solar. This sector is providing the broader energy industry with a number of lessons on how to scale up rapidly.
I saw this for myself in a recent visit to a family in Kwale. Full disclosure here: I was there in my role as chairman of M-Kopa, the company that introduced pay-as-you-go solar home systems to the world.
My first lesson was that, any power provider – both on and off grid – needs to create a massively simple and transparent proposition for Kenyans and they will take embrace it wholeheartedly.
Power is still a big cost for all Kenyan homes and businesses. In a way, we have learnt to accept and plan for that. But when money is tight, it is hard to accept the uncertainty and fluctuations in the pricing proposition and supply.
It is just as important that the proposition is actually tailored to an individual's real needs. Is it worth the State and its agencies deploying resources to connect a pre-paid meter with 30 units, if those are not going to be used within 12 or even 24 months after the initial units run out?
There are other options for Kenyan consumers and other priorities for investment in our power value chain, including improved transmission.
That brings me to my second takeout from Kwale. The whole industry needs to be thinking about value-added products and services for their customers.
In the off-grid power sector, TV, smartphone, radio and more are being bundled into power connections. That is immediately meeting the short and medium term needs for millions of Kenyans who have been excluded from using these items due to cost and geography.
Sim cards
A power meter on its own is useless. It is important that customers have the right equipment to safely utilise the power and they know how to get the most out of their power spend.
Kenya Association of Manufacturers and KPLC are doing a great job with large power users on energy efficiency. I look forward to similar initiatives flowing down to the small-scale pre-paid users.
My third and final takeout from Kwale was that data is king. Increasing numbers of off-grid systems are following M-Kopa's lead and embedding Sim cards into their systems.
This means that the providers are able to build a real understanding of when, how and where power is being utilised.
A company such as M-Kopa takes over three million data readings per day from its systems. This means that they can quickly and easily pick up anomalies in a system's performance. And they are able to track exactly where a system is being used at any time.
For off-grid power providers, that data is being used to develop a pipeline of smart systems and appliances. For KPLC, this would be a huge step forward in the fight against tampering and theft.
Having an effective power grid is absolutely critical for us to achieve Vision 2030. As a country we have revolutionised both the mobile and the off grid pay-as-you-go sectors. I hope we can come together to apply our experiences on these areas in developing smarter power approaches for the national grid.
—The writer is Group CEO Sanlam Kenya and chairman of the boards of M-Kopa and Lake Turkana Wind Power