American outfit sets up office in Nairobi to boost start-ups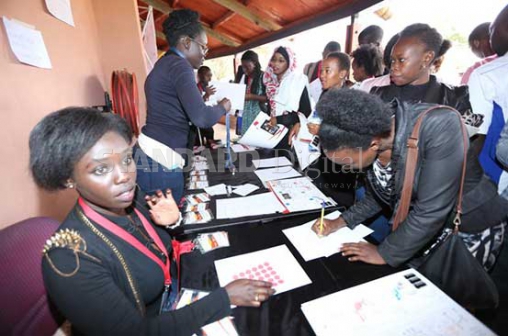 The global social entrepreneurship organisation, Ashoka, is set to make Nairobi the home for its sub-Saharan Africa operations as it moves to strengthen its activities on the continent. The 36-year-old organisation that supports entrepreneurs in different fields to refine their ideas and solve local problems has been reaching out to the continent from Washington.
Speaking in Nairobi during the annual Future Forward Summit where entrepreneurs drawn from various counties were sharing success stories, Ashoka Africa Executive Director Pape Samb said that the move will make it easier to serve the continent. "The idea is to identify people around the world who are already finding solutions to local problems" said Samb at a summit held at the United States International University.
The organisation is already partnering with various social entrepreneurs to create jobs.
"We identify them and give them a stipend for three years to allow them to focus 100 per cent on their ideas. We help them to replicate the ideas at the national level and influence policy that can be a solution to the community," said Pape.
Educating people
In the continent, the organisation has been doing this for 26 years and has almost 500 fellows working in different fields to create employment in areas such as agriculture, health, environment and energy.
Pape said that almost 90 per cent of graduates get stranded after college because the main employer is the Government yet it can only absorb about 10 per cent of those who leave college.
"African universities are not planning for the market and therefore not training skills that international companies or local businesses need. This means we are educating people to get knowledge but not to be problem solvers," he said.
Through Ashoka Africa, the partnership has reached about 800,000 people using 25 fellows on the continent. For five years, running, Ashoka has been in partnership with global payment and technology company MasterCard.
According to Mr Koffi Assouan, the progrramme Manager at MasterCard Foundation, the firm has pumped in $76 million (Sh7.8 billion) during this period.
"The ideas are there and our job is to bring them to light," said Mr Assouan.
Why banks are going M-Pesa way
They say that if you can't beat them join them. So, after a decade of soaking up blows from mobile money transfer services, traditional banks have resolved to do the inevitable: move most of their services to mobile phones.