Parliament diverts money for roads to complete CDF projects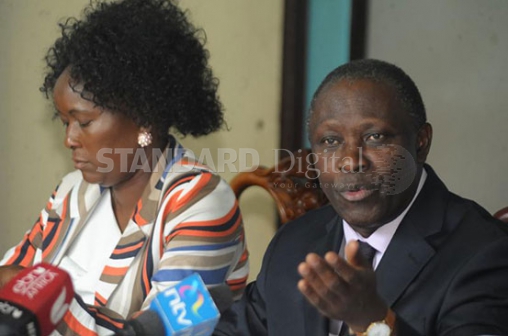 With six months to go before the General Election, Members of Parliament have given themselves money meant for roads to finish Constituency Development Fund (CDF) projects. This is after they scrapped money meant for the construction of rural roads putting into question the Jubilee government's ability to deliver on its promise to build roads covering 10,000 kilometre in President Uhuru Kenyatta's first term.
A report by the Budget Committee proposed a reduction of Sh5 billion from the development estimates of the State Department for Infrastructure under the 'Road Transport Programme' meant for low volume seal roads. The money will now be channelled through the education docket which raised the secondary school budget for infrastructure to Sh10 billion.
"The committee extensively discussed how the Sh5 billion reflected under roads in the supplementary estimate for NG-CDF programme can be moved to the ministry of education," the Mutava Musyimi-led committee said. The MPs argued that they already had projects that they had proposed under schools and that if the money went to roads, they will be short-changed.
The new move is another ploy to ensure MPs do not lose out on the CDF billions. CDF was declared unconstitutional and moved to the National Government Constituency Fund.
Disputed in court
The ruling only allowed the fund to be made up of 2.5 per cent of the total revenue and necessitated amendments on the CDF law to empower the national government to directly fund constituencies projects. The amount and control of how the money is spent has however had MPs wrestle with Treasury to ensure they still have something to show for their five years in the August House.
Under the current financial year, MPs allocated Sh34 billion calculated on the revenues before sharing with counties which was disputed in court. The Institute for Social Accountability (TISA) contested this in court stating that the figure was based on the total budget but CDF needs to come from the national government's budget after division of revenue with counties.
Treasury then revised the figure in the supplementary budget to Sh25 billion, wiping off Sh10 billion from the kitty. MPs indicated that the ruling hampered issuance of bursaries to many needy children as they sought to find a way round it to get Treasury to disburse the funds.
MPs were reportedly seeking to create an amorphous model fashioned on the economic stimulus package to get Treasury to disburse the balance of Sh10 billion.