KRA in dilemma on Njiraini term as he turns 60 before contract expiry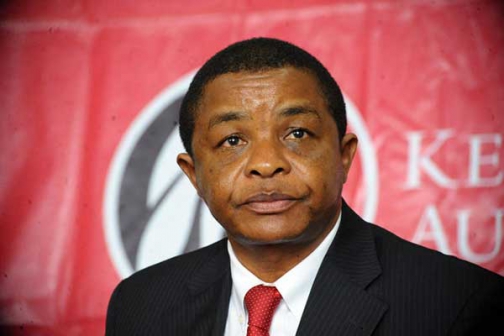 The Kenya Revenue Authority (KRA) board of directors is in a dilemma over the status of Commissioner General John Njiraini.
The board has to decide whether to retire the 1957-born Njiriani this year when he turns 60, or allow him complete his term, which ends in March next year.
KRA's predicament follows a ruling in the Industrial Court last year that set the mandatory retirement age for civil servants at 60. However, the authority might invoke a policy from the Public Service Commission (PSC) that allows those aged over 60 to be retained on contract based on their "special skills".
"It is true that there has been speculation about the age of the commissioner general. However, as a board, once we are shown that he has attained the mandatory retirement age of 60, we will have to sit and made a decision," said Evans Kaikai, a KRA board member.
"There is a feeling the current CG has performed tremendously well, and that may be considered as part of special skills to justify his stay to the end of his term."
Mr Njiraini has been at the helm of the tax authority since March 2012 when he was appointed by President Uhuru Kenyatta, who was then the Finance minister. Njiraini was retained by the KRA board in March 2015 for a second three-year term.
In November last year, Industrial Court Judge Nelson Abuodha issued orders stopping Energy Cabinet Secretary Charles Keter from renewing Kenya Power CEO Ben Chumo's term because he had reached the retirement age of 60, compelling him to quit the utility firm on January 4 this year.
Soon after, Joe Ng'ang'a of the Energy Regulatory Commission abruptly left his position as director general, eight months before his contract expired. He is 61.
Others whose fate is likely to be determined by the ruling include Rural Electrification Authority CEO Ng'ang'a Munyu, who turns 60 this year though his term runs to next year, KenGen CEO Albert Mugo, University of Nairobi Vice Chancellor Peter Mbithi and Commission for University Education boss David Some.