ICDC to finance purchase of units in Sh650m Mombasa project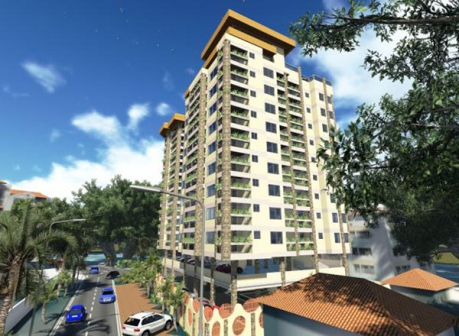 The Industrial and Commercial Development Corporation has entered Kenya's property market with a Sh650 million project at the Coast.
The development finance institution on Monday announced it would finance up to 80 per cent of the purchase price per unit of its real estate development. The construction started in 2015.
"The main incentive for early adopters will be discounted prices in off-plan sales, being able to choose their preferred location and the ability to propose changes of the interior finishing to their particular apartment while the development is on-going" said ICDC Acting Executive Director Kennedy Wanderi.
Prospective buyers will enjoy a repayment tenure of up to 15 years at an interest rate of 13 per cent per annum on reducing balance. "Our target clientele are families that want to indulge in a luxurious lifestyle at an affordable price and investors in real estate who may want to generate returns by offering furnished apartments," said Wanderi.
The corporation said that the local real estate market has shown a huge appetite for off-plan properties, with most investors slowly shifting away from complete projects.
The possible slowdown of the real estate sector in this election year presents the middle-class with an opportunity to invest, according to ICDC. "We would advise purchasers in the middle-class to take advantage of the reduced activity by heavy spenders who are likely to shy off from making new investments during this period," said Wanderi.
Oceania development consists of 36 apartments in Mombasa Island, in Kizingo.
ICDC is involved in several other projects, including Runda Paradise in Nairobi, Zamia Heights in Mombasa and an industrial park in Eldoret at an estimated cost of Sh6 billion. The body also has a 22.97 per cent stake in Centum Investments, which is developing Two Rivers.
Why the law might not recognise your 'mabati' house
The enforcement, or lack of it, of laws governing the real estate sector has been blamed for a lot of things, chief among them the collapse of buildings, causing untold damage in the loss of lives and property.