State scouts for contractor to build Sh207 billion dam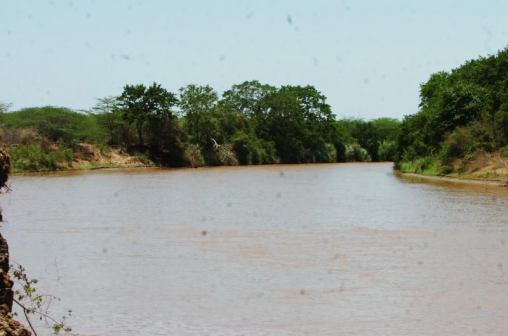 The Government is looking for a contractor to set up a $2 billion (Sh207 billion) dam and associated infrastructure to serve three semi-arid counties.
In an advert in yesterday's dailies, the National Irrigation Board (NIB) wants a contractor to set up a dam in the next five years at the convergence of River Mutonga and Tana.
The dam dubbed 'The Grand High Falls' is expected to support the Government's plan of water harvesting and storage projects to increase food security in Kitui, Garissa and Tana River counties.
"The dam is supposed to harness the waters of both rivers to spur socio-economic development activities in the semi-arid areas. The project is proposed to consist of a dam, irrigation infrastructure, hydropower generation and domestic water supply," said NIB.
The selected contractor will undertake the project using grants and credit within the terms of the National Treasury to fund the project. This is an indicator that NIB may not be in a position to fund the project especially after the National Treasury, in its supplementary budget proposal, expressed the intention to cut the board's budget from Sh19.04 billion to Sh12.2 billion.
The irrigation design will have an infrastructure of 200,000 acres which could be doubled after completion. The contractor will also conduct geological investigation and design of the infrastructure. In addition, the winning contractor will be tasked with conducting detailed hydrological study on the two rivers as well as give detailed report for the greater Bura Irrigation Development project.
This will be accompanied by environmental impact assessment studies for the project to ensure its implantation does not harm the locals. The NIB has seen cuts on its budget slow some of its projects as well as government's ambition to put one million acres of land under irrigation.
The latest proposed cuts will see 450 acre-Lower Nyanza Irrigation project not done in the current financial year. In addition, work on the Mwea irrigation project will be scaled down if Parliament approves the cuts. Some 1,500 acres will be sacrificed. In the current financial year, the new estimates show that just 1,000 acres will be done.
Galana-Kulalu
Currently, NIB has seven projects that it is managing and four research stations in various regions. Among the seven projects managed is the Galana-Kulalu launched in 2014 whose proposed budget was Sh3 billion. Despite a Sh6.8 billion slash in the Galana-Kulalu's budget, the project has already received major funding from the Israeli government.
In 2016, plans to construct the Sh16 billion Mwea Irrigation Development Project kicked off. The project was also scaled down by 1,500 acres which will see expenditure drop to Sh933 million.