Cytonn reports Sh630m net profit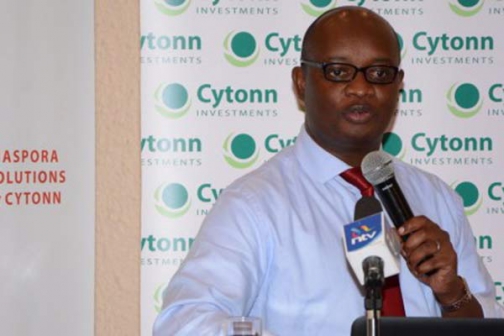 Cytonn Investments has reported a Sh630 million in net profits following a strong performance in its real estate investments. During its Annual General Meeting held on Friday, the investment firm also announced a 42.7 per cent return on equity in a period that saw it diversify its real estate investments.
"Our strategy to focus on the attractive alternative investment opportunities, which exist in Kenya and the region, drove our performance,'' said Edwin Dande, Cytonn's Chief Executive Officer. "Our focus on real estate, private equity and structured products has delivered attractive returns to our shareholders, clients and partners.
The balance sheet remains strong with total assets at Sh6.5 billion and after tax profit of Sh630.8 million, which have justified our investment strategy," added Dande.
Mr Dande said their growth was buoyed by the firm's strong partnerships which have seen it work with Taaleri of Finland. The firm currently has total investment portfolio of 14 developments and Sh73 billion of projects under mandate.
"With over 1,200 acres under development, combined with a strong private equity pipeline, we are confident that with our unique strategy of coupling supply and demand will be a catalyst for growth in the market," said Elizabeth Nkukuu, Cytonn's Chief Investment Officer.
Fusion Capital fails to raise Sh2.3b from public
Fusion Capital failed to raise Sh2.3 billion it targeted from its Development Real Estate Investment Trust (D-REIT). The firm also achieved a 38 per cent subscription collecting Sh873 million with only four investors against the requirement of seven.