Mombasa airport welcomes flight from Munich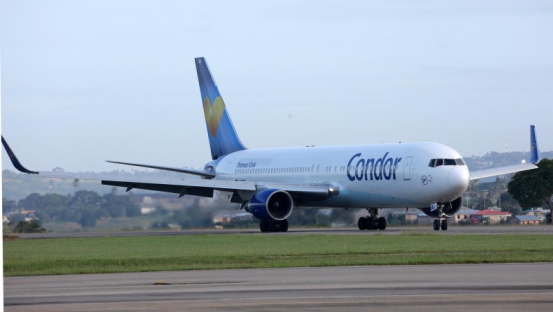 Passengers flying out of Moi International Airport (MIA) now have a new option for non-stop travel to Germany. Kenya Airports Authority in conjunction with the Kenya Tourism Board this morning welcomed the inaugural Condor Airline flight from Munich.
About 100 passengers disembarked from the plane, a Boeing 767-300. The airline will be operating a weekly flight to Munich every Wednesday from MIA. Acting Airport Manager Danson Mwangi said, "We are excited that Condor has added this new non-stop service to Moi International Airport.
This increased air service provides our passengers with another destination for European travel, and opens up the coastal region for German tourists.
"In December 2015, the Ministry of Tourism in liaison with Kenya Airport Authority initiated the Charter Incentive Programme and subsidy which has waived landing fees for charters with 80 per cent of the passengers terminating at Mombasa and Malindi for the next two years.