Kenya Airways flights back to normal, says airline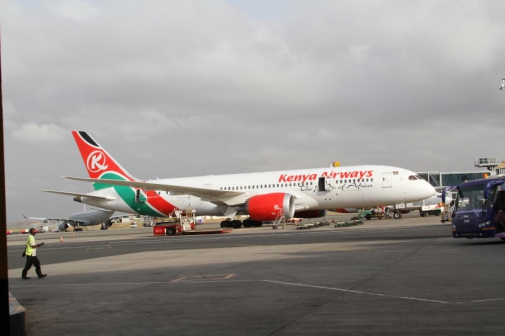 Nairobi: National Carrier Kenya Airways flights have been normalised after yesterday's disruptions occasioned by pilots' strike.
The pilots downed their tools demanding the resignation of CEO Mbuvi Ngunze and the entire top management, leaving passengers stranded for the better part of Thursday.
"Kenya Airways wishes to announce our flight schedule is back to normal following flight disruptions yesterday. We are currently ensuring all our guests are accommodated in today's flights," said KQ in a statement.
The airline said all flights scheduled for Thursday morning had taken off with an exception of KQ 526 to Yaoundé, which was cancelled for 'operational reasons'.
"The rest of today's (Friday) scheduled flights are crewed for on time departure. We had 22 departures and six arrivals this morning," said KQ while urging passengers to confirm their flights prior to departure through its mobile app, website or Contact Centre.
The Kenya Airline Pilots Association (KALPA) had on Tuesday issued a two-day strike notice to the carrier, saying its members would stop flying planes until the Kenya Airways CEO resigned over what it called "questionable" turnaround measures.