KRA, Keroche confident they will resolve court case over taxation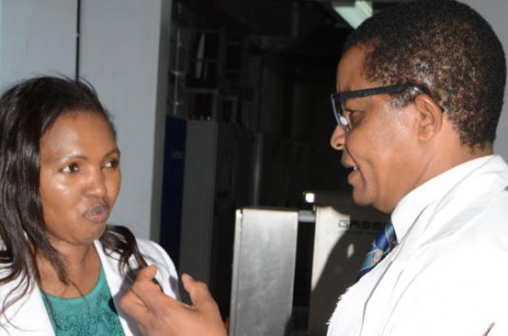 NAIROBI: The Kenya Revenue Authority (KRA) says it is working to resolve its court case with Keroche Breweries.
While praising the Naivasha-based company for its growth and performance in the last couple of years, KRA said that it was ready to work with the locally-owned brewery. Keroche had recently gone to court over a decision by KRA to cancel its manufacturer's license.
Also related is a dispute over Sh1.3 billion tax bill relating to its ready-to-drink vodka.
However, KRA Commissioner General John Njiraini said this matter can be resolved.
"Tax issues can always be resolved amicably and we are working in partnership with Keroche by supporting them in various fields," he noted.
This emerged when the he led senior officers from KRA in a visit to the company factory in Naivasha where the company has been running a newly-introduced excise stamps management programme.
GENUINE PRODUCTS
The programme seeks to help consumers identify genuine tax-compliant products.
Mr Njiraini said the programme had previously targeted spirits and wines, but has been expanded to include beer. In future, water, juices and sodas will also be covered.
He also observed that under the programme, KRA had been able to meet its excise tax collection with tax returns rising by 30 to 40 per cent.
"Under this programme meant to fight illicit products, we have seen some companies' tax returns rise by five-fold and this is the way to go," he said.
"We tried this system in the tobacco industry and it has worked well, with counterfeits going down from 25 to five percent," he said.
Keroche CEO Tabitha Karanja welcomed the visit, saying the new excise stamp programme had seen her company's sales rise.
Mrs Karanja said consumers who have now been enlightened and empowered are now able to buy legitimate products under the programme.
She, however, expressed concern over the high number of counterfeit liquor in the market which were mainly imported.
"Though a lot has been done to deal with these counterfeit drinks, we urge KRA to do more as 50 per cent of this imported drinks are fake," she said.