KenolKobil's net profit rises to Sh2b after quitting unprofitable markets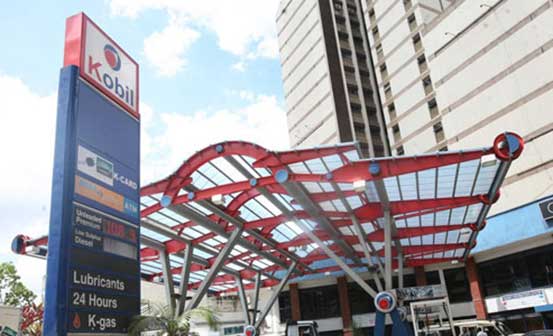 NAIROBI: Oil marketer Kenolkobil has recorded 85 per cent jump in net profits, raising its earnings to Sh2 billion for the financial year that ended in December 31 2015.
The profit, the highest in the group's history, was boosted by a decision to sell underperforming assets and exit unprofitable markets in Tanzania and Congo.
In 2014, the group posted a profit of Sh1 billion, a 95 per cent jump from 2013 performance.
However, the best performance was recorded in 2015 and during the period under review, the group's profit before tax was Sh3.3 billion.
This was a 68.6 per cent rise from Sh1.9 billion posted a year earlier. The year also saw Kenya's third largest oil marketer improve its sales volumes by 13 per cent. However, sales revenue dropped by four per cent to Sh86.5 billion due to a dip in international oil prices.
Last year, the Murban crude oil, which is used as reference, dropped by 39 per cent. This reduced the cost of sales by Sh5 billion to Sh80.7 billion despite an increase in sales volumes.
The administrative and operating costs increased by 26 per cent to Sh2.2 billion. This was attributed to an increase in sales volumes as well as the addition of 21 service stations. The group also embarked on a programme to rehabilitate and upgrade existing service stations.
Commenting on the results, Group Managing Director David Ohana said the divestiture process had paid off. "In 2013, we started the process of divesting from unprofitable operations and non-performing assets within the group. We are glad to confirm that we have successfully completed this exercise," he said.
Mr Ohana added that the Tanzania and Congo markets proved to be difficult and unprofitable because the playing field was not level.
"Exiting the two businesses has the double benefit of generating funds to repay debt and eliminating persistent losses generated from these two countries," he said.
The ongoing efforts to reduce debts saw the group close 2015 with a debt of Sh4.6 billion. This translates to a 56 per cent reduction from the previous financial year when the debt stood at Sh10.5 billion.
Kenolkobil hopes to be debt-free by the end of the year. Owing to the divestiture, the asset base dropped to Sh17.3 billion from Sh23.9 billion in 2014.
"There are no plans for further divesting. We are happy with the markets we operate in currently," the CEO said.
The Nairobi Securities Exchange-listed firm managed to grow shareholders' funds by 17 per cent to Sh8.6 billion.
Kenolkobil directors have recommended to seek approval of a final dividend of Sh0.25 per ordinary share.