AG Muigai asks court to dismiss case on property gains tax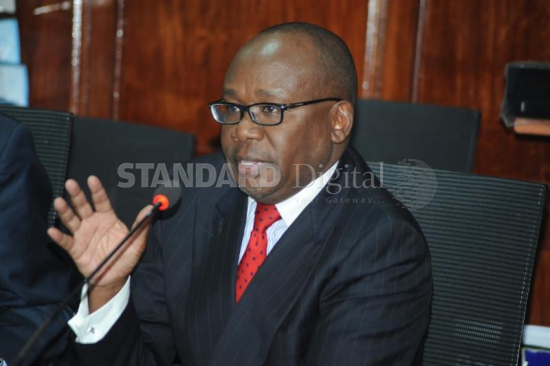 NAIROBI: The Attorney General Githu Muigai has asked the High Court to dismiss the case filed by stock brokers over capital gains tax (CGT), saying the case is not based on factual occurrences.
The AG in his grounds of opposition filed before High Court judge Mumbi Ngugi argues that the court cannot entertain a case filed on basis of belief adding that stockbrokers did not show to the court that in fact the contested taxes were being charged and it was impossible to deduct the monies from the investors.
In his papers, Githu argued the court should instead find that the law targeting majorly those who are earning from the stock market and selling land is constitutional.
"Every statute enjoys a presumption of constitutionality and the court should presume that the legislature acted in a constitutional and a fair manner unless the contrary is proved by the petitioner who in this case has not proved the same,'' The AG argued.
He added that the court did not have powers to poke holes into the Finance Act 2014. Githu was of the view that under the doctrine of separation of power only the August House mandated to question the correctness and the importance of that Act.
"There is no ambiguity or contradictions in the provisions of the statute in issue,'' he said.
In the case before High Court judge Mumbi Ngugi, stockbrokers argue that it is unclear whether CGT is a final tax, meaning that it ought to be remitted at the end of each transaction, or it is regular tax which is supposed to be assessed by the tax payer and paid at the end of the year along with personal income tax filing.
DIFFERENT VIEW
However, the AG was of a different view saying that the problems in implementation of the Act were outside the rule of the court. He said that the power to impose taxes lay in the legislature and that the imposition of tax by statute cannot itself amount to random dispossession of property.
The AG in the case where Kenya Revenue Authority is also a respondent said that stock brokers did not have to necessarily be consulted when the Act was being drafted and passed in the August House. He said that,'' It is not the requirement of the constitution for the public to participate in every single clause in every piece of legislation.''
Stock brokers had told the court that, "By introducing CGT and not affording the members any say on its introduction, the National Assembly enacted the Finance Act in a manner that is lacking openness and accountability,''. The case will be heard on February 16.
EABL returns 12pc growth in pre-tax profit
East African Breweries Ltd (EABL) released its half-year results for the six months period ending December 31, 2014 announcing net sales growth of nine per cent and 12 per cent growth in profit before tax.