Kenya's Senate team pushes for more funds, strict county staff hiring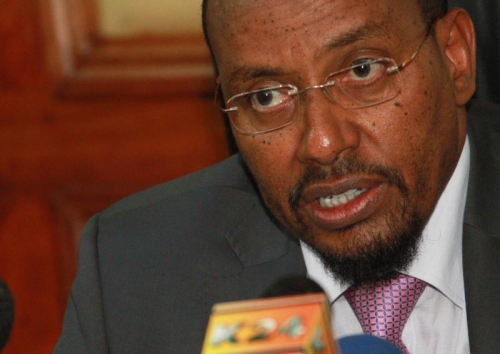 NAIROBI: The Senate has said it is keen to boost the allocation of money to the counties in the ongoing review of a formula that will guide the sharing of revenue between the national government and the 47 county governments for the next three years.
Speaking at Nairobi's County Hall during a public hearing on the formula from the Commission on Revenue Allocation, members of the Senate Committee on Finance and Commerce yesterday also vowed to be strict on the hiring of staff within the counties, and on the use of the devolved funds.
They said they will also look at the poverty index and the level of development when putting the final touches on the new formula.
The Senators appeared to agree with a presentation from the International Budget Partnership (Kenya) – a lobby that deals with public finance—that there was need for more money to be given to the under-developed counties, aside from the allocations made under the Equalisation Fund.
The Chairman of the Senate Committee Billow Kerrow (pictured) led Senators Boni Khalwale (Kakamega), Mutula Kilonzo Jr (Makueni), Anyang' Nyong'o (Kisumu), John Lonyangapuo (West Pokot) and Zipporah Kittony (nominated) to the meeting with the public, even though the attendance from the public was very poor.
The IBP's Outreach Co-ordinator Vivian Magero told the committee that the focus on population as a criterion to allocate the bulk of the money, without taking into account the unique health, agriculture and education needs was likely to skew the allocations.
"We believe that the main formula should focus on the different costs of delivering services in different counties. But there should be additional transfers that try to deal with gaps in access to infrastructure, inequality within counties, and the costs of inherited staff and inherited debts from local authorities," Magero added.
She added: "The conditional grant would keep this money out of the formula, and would allow us to monitor more closely that counties were using it only for that purpose." The IBP expert added that counties that can make more money in terms of revenues should get less money from the national pot.
"Fairness dictates that those with higher capacity should get less from a formula, because they have more to support themselves. Fairness also dictates that those who make a higher effort should get more," said Magero.
Khalwale and Kilonzo Jr said they will enforce the ceilings on the recurrent and development budget, so that counties with bloated workforce are forced to cut down on the numbers.