AAR Insurance names Caroline Munene new Managing Director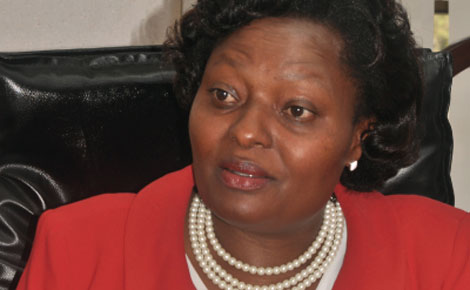 Caroline Munene
Regional insurance company AAR has appointed Caroline Munene as the Managing Director, with effect from January 1.
Ms Munene will oversee positioning the company as a leader in the medical insurance category. AAR Insurance will focus on offering their customers a cocktail of products that concentrate on insurance of the individual.
"Caroline's success in growing the insurance arm after AAR evolved into two independent companies – AAR Healthcare and AAR insurance, coupled with over 20 years experience in the insurance industry gives her a critical advantage in understanding the changing ways consumers interact with insurance products." said Geoffrey Nzau, Group CEO, AAR Insurance.
"Her experience will grow AAR in the market and leverage the business relationships in the industry."
Until her appointment, Caroline held the position of General Manager, AAR Insurance Kenya.
Caroline is pursuing her PHD at the University of Nairobi which is also her alma mater having graduated with a bachelor's of commerce – insurance option and an MBA – Marketing option.
She is currently the Director Insurance Institute of Kenya (IIK), Board Member – Association of Kenya Insurers and the Chairperson of the East African Insurance Institute Association (EAIIA).
Ms. Munene is an Associate of the Chartered Insurance Institute (London) as well as an Associate member of the Insurance Institute of Kenya (AIIK).
Speaking after her appointment, the new Managing Director expressed her optimism in the upward growth of the Company from offering only medical insurance to offering both medical and non-medical insurance "AAR Insurance is a known leader in healthcare and a new entrant into the insurance business. However, we have seen significant growth of the brand in insurance business" said Ms. Munene.
"With the impressive growth pattern, I'm looking forward to leading the brand into the next level in growth of up to 100 percent in the next 3 years."