Kenya recorded 45,724 cases of teen pregnancies in January, February - Health Ministry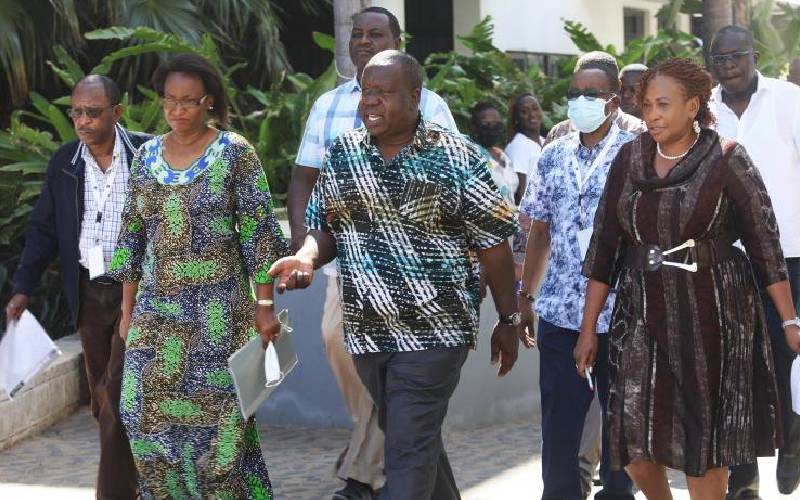 The Ministry of Health has revealed that between January and February 2022, they handled 45,724 cases of pregnant adolescents aged between 10 and 19 years.
Health Permanent Secretary Susan Mochache Thursday said that 2,196 cases of Sexual and Gender-Based Violence (SGBV) were registered among those aged 12 and 17 years.
Mochache further said every week 98 girls aged between 10 and 19 years are infected with HIV due to SGBV.
She spoke in Mombasa during the National Dialogue with Regional and County Commissioners against HIV, teen pregnancies and GBV in Kenya that was graced by Interior Cabinet Secretary Fred Matiang'i.
Mochache said in 2021, the ministry received 12,520 cases of SGBV and were able to provide HIV preventive services to 4,664 young survivors but unfortunately, 53 of the survivors had contracted HIV.
The PS however noted there had been a drop of HIV infections from 343 recorded among adolescent girls in 2015 to 98 per week representing a 71 percent decrease in HIV infections.
"For adolescent girls, in 2015, every week, more than 343 girls aged 10-19 were newly infected with HIV. In 2021 these numbers albeit still high had been reduced by 71 percent to about 98 cases in a week," said Mochache.
She said in 2021 of all antenatal care attendances, 21 percent were adolescent mothers aged 10-19 compared to 2018, where 427,135 cases of teenage pregnancies were reported at antenatal clinics.
The PS said that although the numbers were still high, they had reduced by 26 percent to 317,644 in 2021.
"Worse still, a total of 23,279 of girls aged 10 and 14 were recorded in the health facilities as presenting with pregnancies," said Mochache.
Poverty fuelling teen pregnancies
She said Kilifi, Taita-Taveta and Siaya counties had registered reduced number of teenage pregnancies by more than 50 percent in the same period.
According to SGBV victim Purity Chengo from Kilifi County, a teen mother who already has three children at the age of 20, poverty and hunger contributed to her being a teen mother.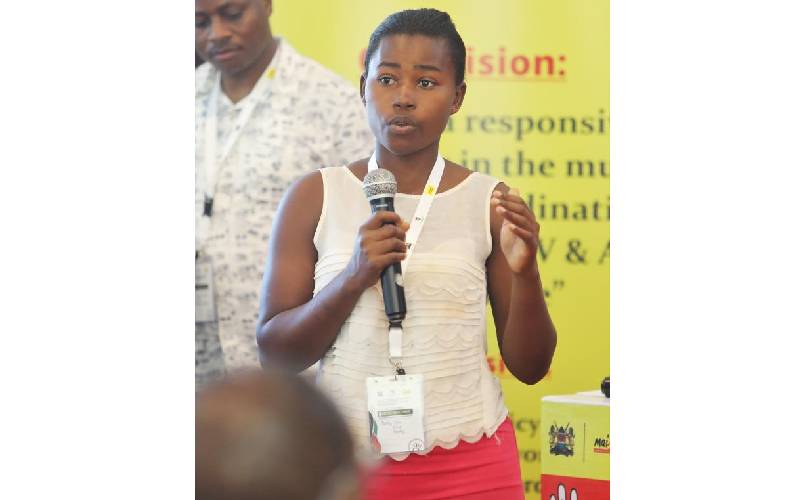 She gave birth to her first child while aged 13 years old and was forced to drop out of school.
Chengo who comes from a polygamous family was forced out of school because of poverty and hunger.
With 32 step-brothers and step-sisters, she had to fend for herself and in the process became pregnant.
"My father has five wives and 32 children, I was forced out of school due to lack of money to even buy foodstuff and became pregnant at the age of 13 with my first child," said Chengo.
Mochache said between 2013 and 2021, HIV programme has yielded a 67 percent decline in annual AIDS-related deaths.
"This encouraging performance reflects an increase of 83 percent in the number of people living with HIV that are on life-saving anti-retroviral treatment, from 600,000 people in 2013 to 1.2 million people in 2021," said Mochache.
She said they cannot nurture the potential of the adolescent girls if they continue to condone the disruption of their education.
"We will not win if one in every five girls continue to bear a child before their 19th birthday. This is the reason why we must approach this agenda with a preventive lens through a one-Government Approach," said Mochache.
She said there has been an increasing number of young people who are injecting narcotic drugs with over 8000 people being on opioid substitution therapy.
"These young people experience high HIV risk and vulnerability and are also predisposed to Hepatitis infections," said Mochache.
She said Kenya has a predominantly young population, with 67 per cent aged below 29 years.
CS Matiang'i said County Commissioners have a duty to ensure that the vices and contributing factors of new HIV Infections, teenage pregnancies, and Gender-based Violence (GBV) are contained.
He said alcohol and drug abuse especially among the youth has become a big menace that requires urgent attention in our society because it predisposes young people to HIV infection, teenage pregnancy and GBV.
"We need to join hands in implementing preventive strategies and re-entry guidelines and County Commissioners can greatly augment efforts to re-integrate affected girls back to school," said Matiang'i.
He said commissioners should collaborate with community and religious leaders to enforce laws legislating the age of marriage at above 18 years amongst all communities because those children cannot give consent for sex.
The CS said County Commissioners will now be expected to include the agenda of ending the 'Triple Threats' in public engagements programmes and create a conducive environment where young people thrive without discrimination, stigma and violence.
"Most importantly, we must ensure that perpetrators of teenage pregnancies and Gender-Based Violence face the full force of the law and ensure that any girl who gets pregnant goes back to school," said Matiang'i.
He said the Commissioners must promote a culture of reporting sexual violence against children and GBV cases within communities while encouraging community dialogues to identify community-centered solutions to the Triple Threats.
"I suppose NACC through its county officers can ride on some of our field activities such as community policing, community peace and security committees, and disaster relief coordination mechanisms to share literature and civic education and awareness around the prevention of new HIV infections, teenage pregnancy, and the public health manifestations of Gender based Violence," said Matiang'i.