Court fails to stop eviction of residents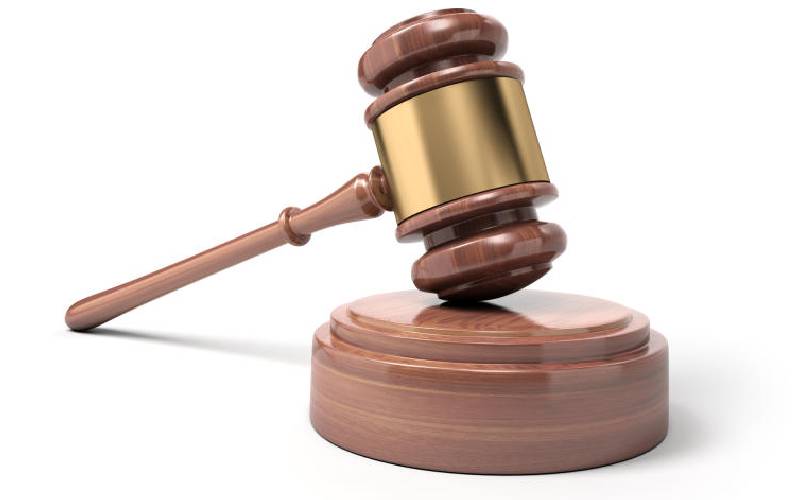 Residents of Estate 4 and Moi Flats in Nakuru City are facing eviction from the houses owned by the Pyrethrum Processing Company of Kenya.
Last week, Justice John Mutungi of the Environment and Lands Court declined to stop the eviction after a petition by the occupants.
He ruled that the petition by 18 of the tenants, lacked merit and dismissed it, saying that the petitioners wrongly invoked the court's constitutional jurisdiction.
"In my view, the petitioners wrongly invoked this court's constitutional jurisdiction. It is devoid of merit and is hereby ordered dismissed," ruled the court.
In a case filed in September 2020, the tenants argued that they were legal occupants of the Estate 4 and Moi flats houses via various leases drawn and signed in the year 2005 and 2010, which were often renewed.
Renovation
They said that on June 5, 2020, they were served with notices to vacate the premises on grounds that the houses were being renovated.
But later, they learnt that some of the tenants had not received such communication and instead they had been asked to pay rent to a new agent, Bonnkam Ventures Limited.
They added that in 2015, they had declined to deal with the said agent, but they had always fully complied with the terms of their tenancy agreements.
Following the eviction notice, they wrote a letter on August 7, 2020, indicating they would not comply with it.
The company on September 8, 2020, issued a notice to the tenants of Pyrethrum Estate 4 indicating that it was in the process of ensuring that its houses were in habitable condition and therefore, officers of the State Department of Public Works intended to visit the estate to assess the condition of all the houses.
Vacation notice
The company disputed the claims by the 18 tenants.
In the reply, the company said the tenants were served with three months' vacation notices on June 4, 2020.
Judge Mutungi said the petition as drawn did not plead which provisions of the constitution were breached and or violated and how the same had been violated.
The judge said the petition as pleaded was deficient and cannot satisfy the requisite constitutional threshold necessary for a constitution petition.