President cannot initiate reforms through popular initiative – Isaac Lenaola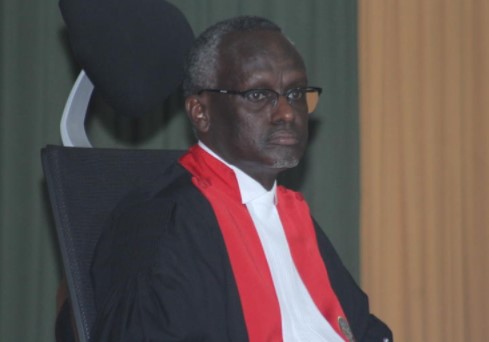 Supreme Court Judge Isaac Lenaola holds that a sitting President cannot, and should not, initiate constitutional changes through popular initiative.
Lenaola, whose argument was similar to that of Chief Justice Martha Koome, said the president does not enjoy untamed power, especially when it comes to constitutional reforms.
"The president cannot initiate the process by collecting one million signatures and crafting an amendment bill and then retire to await the same Bill under Article 257 (9) and assent to it as president. That is an absurdity," said the judge.
The apex court judge also highlighted that the process was undertaken by the BBI Secretariat, led by co-chairpersons Dennis Waweru and Junet Mohamed, with no evidence of the role of President Uhuru Kenyatta.
"But knowing the politics of this country, if the president has parliamentary muscle he can invoke Article 256 and initiate amendments through parliament," said Lenaola.
On other contentious issues at the heart of the BBI case, Justice Lenaola argued as follows:
Basic Structure Doctrine
Basic structure doctrine has not attained wide acceptability and is not applicable in Kenya noting our history and constitutional text.
"Courts should not impose hurdles to prevent the people from amending the Constitution, provided that procedural requirements under Article 16 are complied with."
Civil proceedings against the President
The president cannot be sued in his personal name for violations of the constitution, and should he be sued for whatever reason, then the proper respondent should be the Attorney-General and not the president in his personal capacity.
Public participation
Lenaola argued that in processes under Article 257, there are certain roles attributed to the IEBC and promoters of the bill.
He said it was difficult to say that public participation was not sufficient.
"I cannot find reason to fault either IEBC or initiators or promoters of the Bill with the exception of the second schedule, which I have found to be unconstitutional for inter-alia lack of public participation."
He noted that the two main elements of public participation – voter education by IEBC and popularisation of the Bill by the promoters – had not been reached by the time the High Court stopped the process.
IEBC Quorum
IEBC was quorate at all material times, its processes were lawful and a contrary finding would be in error.
Referendum Questions
On whether the proposed amendment should be submitted as separate and distinct referendum questions, Justice Lenaola agreed with Court of Appeal Judge Francis Tuyiott that the matter was premature and not ripe for determination.
"IEBC didn't have the opportunity to exercise its mandate as the body to conduct the Referendum," Lenaola said.