Roads authority manager barred from his Sh1.1b assets over alleged graft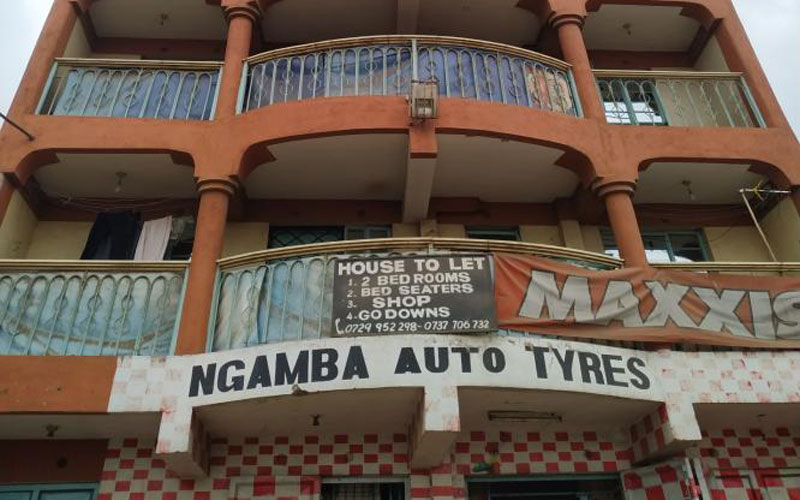 A civil servants' bid to access his assets worth Sh1.1 billion hit a snag after an anti-corruption court issued an order stopping him from dealing with any of the properties.
Justice Esther Maina delivered the ruling against Kenya Rural Roads Authority (KeRRA) Regional Manager for Coast Benson Muteti Masila.
Mr Masila has been barred from selling, transferring or enjoying the proceeds until a suit seeking to seize the properties for being proceeds of crime is heard and determined.
Justice Maina also stopped Masila's wife Zipporah Mwongeli Muteti, their two companies and three schools from dealing in any of their properties spread across Nairobi, Machakos, Makueni and Kilifi, pending determination of the suit by Ethics and Anti-Corruption Commission (EACC).
Listened to submission
"I have listened to submission by both parties; the court is convinced that the balance of convenience tilts in favour of EACC, and as such, I allow their application to freeze the assets, pending hearing and determination of the suit," ruled Maina.
Among the frozen properties registered in Masila's name are two apartment blocks in Kariobangi, one apartment block in Dandora, three apartments in Mathare, six plots in Wote town and two others in Athi River, all valued at Sh237 million.
The court stopped his wife Mwongeli from dealing in an apartment worth Sh5 million in Imara Daima Estate that is registered in her name, and other properties worth Sh100 million registered in the names of their schools, Mumbe Junior Academy and Mumbe Girls High School.
Justice Maina also froze Masila's nine accounts at Kenya Commercial Bank (KCB), National Bank, Co-Operative Bank and Barclays Bank. Also frozen were his wife's three accounts at KCB, their schools' eight accounts at KCB and three accounts at KCB registered in the names of Mumbe Hardware Limited.
"They are also restrained from selling or disposing of any of their five vehicles, transferring their shares at KCB worth Sh2.2 million or redeeming their insurance policies at Britam worth Sh20 million and Madison's Sh10 million," ruled Maina.
EACC, in the suit, wants the KeRRA regional manager to forfeit the properties allegedly acquired through corruption.
According to the commission, Masila engaged in schemes to conceal the illicit assets in family members, including his wife and businesses registered in their names.
The commission alleged that Masila illegally received kickbacks from road contractors in addition to retaining payments supposed to be remitted to staff working under him as the resident engineer for various projects contracted by KeRRA.
In total, EACC claims that the road's engineer, his wife and the companies accumulated assets in properties, bank and mobile money deposits, motor vehicles, listed shares and insurance policies totalling to Sh1.19 billion.
But Masila, in his response, accused EACC of witch-hunt, stating that he could account for all his wealth, which he acquired through hard work and business acumen.
According to the road's engineer, he satisfactorily explained the sources of his wealth and provided financial statements of his companies, but the commission, because of witch-hunt, decided to take the matter to court.
Masila, in his affidavit, maintained that he had a good track record working with KeRRA, and that at no time had he been accused of defrauding the State agency.
Justice Maina set March 1 for hearing of the main application by EACC to have the assets forfeited to the State.