Sh300m property frozen over suspect deals at prisons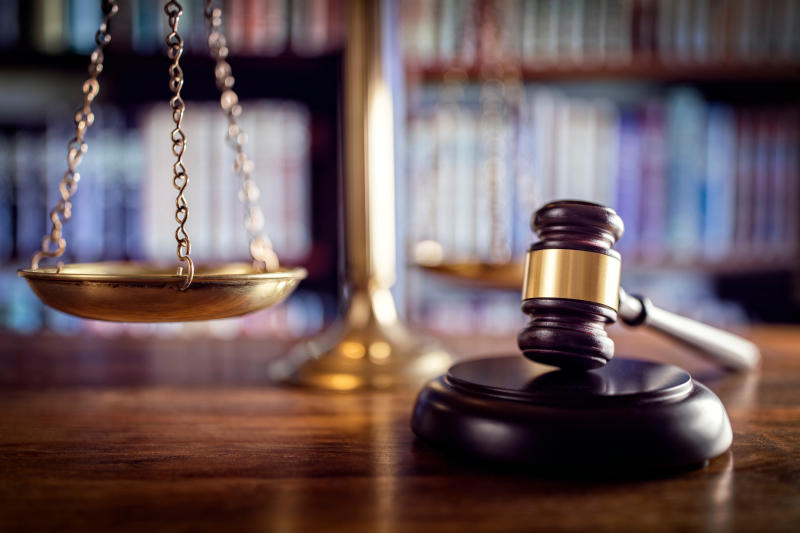 The High Court has frozen the properties of an accountant and two traders who allegedly conspired with a cleaner to steal more than Sh300 million from the Prisons Department.
Lady Justice Esther Maina issued the orders following an application by the Ethics and Anti-Corruption Commission.
This happens as EACC widens investigations into prison officers and other staff who colluded with the cleaner, Eric Kipkurui Mutai, to defraud the money meant for buying food for prisoners.
EACC claimed that the two traders, Joseph Mwangi and Maureen Mwikya, colluded with Mutai and were paid millions of shillings under the guise that they had supplied sugar to four prisons. Instead, they used the money to buy a block of apartments in Komarock and another house in Eastlands.
The commission alleged that the payments were being facilitated by Moses Juma Sirengo, the principal accountant at the State Department of Correctional Services who got kick-backs.
"An order is hereby issued prohibiting the respondents from transferring or dealing with the property identified as a block of apartments situated at Komarock and the house in Nairobi's Eastlands for a period of six months," ruled Maina.
The judge also stopped Sirengo from withdrawing, transferring, or accessing Sh8 million in his account at Housing Finance Corporation which he allegedly received as kickbacks for authorising the illegal payments for goods not delivered to the Prisons Department.
EACC accused Mutai of being the architect of the stealing of funds meant to purchase food and ration for prisoners. Last month, EACC obtained orders freezing his accounts and assets on suspicion that he acquired Sh257 million through corruption at the Prisons Department.
Among Mutai's properties were seven vehicles, a house in Nairobi valued at Sh17.5 million, two parcels of land in Kisii valued at Sh25 million and another piece of land in Kericho valued at Sh17 million.
EACC claimed the cleaning supervisor with a monthly salary of Sh20,800 registered seven companies between 2012 and 2016 for the sole purpose of siphoning public funds under the guise of supplying foodstuffs to prisoners.
Mutai reportedly colluded with senior prison officers in charge of supplies and hatched the plot for which his companies were paid the Sh257 million without supplying any goods.
In the latest suit filed on Wednesday, EACC claimed Mutai incorporated Mwangi and Mwikya in the fraudulent scheme and their companies, Joslil General Supplies Limited and Reen Africa Limited, were paid millions of shillings for sugar which was not supplied.
"Our investigation has established that the traders were aided by the principal accountant to get payments for goods not delivered. Their properties and money constitute proceeds of corruption which the commission seeks to recover," said EAAC lawyer Diana Kenduiwa.
Mwangi and Mwikya were paid an initial Sh17 million for food and rations to four prisons in Nairobi but that the foodstuffs were never supplied while Mutai received another undisclosed amount which he used to buy a house worth Sh8.5 million in Nairobi.
She said that as soon as the traders were paid, they transferred some amounts to Sirengo for authorising the payments.
Lady Justice Maina said the orders will be in force until November 14 to allow EACC file a formal suit to recover the properties.