Nairobi residents to lodge water, garbage complaints online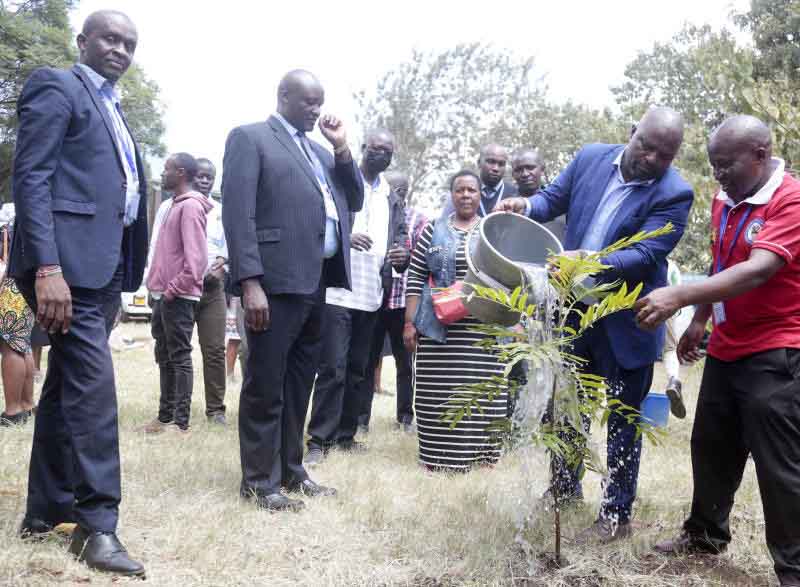 Nairobi residents will now be able to lodge direct complaints on water shortage and uncollected garbage to the county government through an online platform.
The citizen engagement platform called Hatua was launched yesterday, giving residents a platform to seek answers on uncollected garbage, illegal dumping, lack of water, uncontrolled development, air, noise and river pollution, among others.
The platform was launched during the celebration of World Water Day at Kariokor Social Hall in Kamukunji Constituency.
The platform is the brainchild of Niko Green with funding from the United Nations Development Programme (UNDP).
Niko Green CEO Nickson Otieno said the application is operational and downloadable on smartphones.
"Once you fill in your details, the issue will be acted upon by the relevant agency and you will get feedback through a reference ID. The status of your complaint will be indicated," Mr Otieno said.
He added: "If after five days there will be no response, the system will automatically escalate it to another agency. There is no worry that your complaint will not be acted upon."
The platform will have several players, including the Kenya Alliance of Residents Association, the Nairobi Metropolitan Services and the National Environmental Complaints Committee.
KARA chief executive Henry Ochieng welcomed the platform, saying it will help answer any queries.
"We have been receiving complaints about environmental issues and we have been trying to work with the county government and other agencies to ensure these challenges are resolved."