City Hall to sell land, idle assets to repay Sh4.4b KCB loan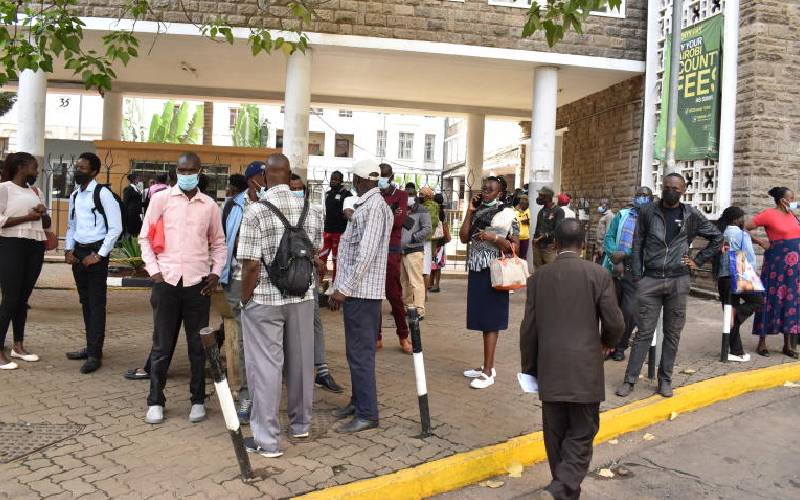 Nairobi County Government will sell its idle assets including land to avoid being auctioned by a bank for defaulting on a Sh4.4 billion loan repayment.
This is after the High Court last month granted KCB orders to seize and auction City Hall's assets to offset the loan.
According to the Nairobi County Debt Management Strategy paper for the financial year ending June 30, 2023, City Hall will sell valuable assets such as estates and divert all cess towards repayment of the loan.
Nairobi Finance CEC Allan Igambi, through the report tabled at the County Assembly last week, disclosed that the Governor Anne Kananu-led administration had put in place debt reduction measures.
"This paper recommends that we conduct an auction for all obsolete and idle assets and furniture and the proceeds realised be used to reduce the outstanding loan," read the debt strategy paper in part.
This is not the first time the county administration has resorted to such measures to forestall being auctioned.
The Local Authorities Pension Fund (Lapfund) in 2012 acquired Mariakani Estate as part of a debt swap agreed upon with the now defunct Nairobi City Council. The estate was transferred in March 2013 to clear City Hall's Sh2 billion debt.
Valued at Sh1.95 billion, based on a valuation done in 2013, the estate sits on a 10.13-acre land, located in Nairobi's South B and has 30 blocks of eight flats. It boasts 240 units where tenants pay about Sh10,000 per unit. By end of 2021, the property was valued at Sh2.6 billion.
Last month, Justice Chacha Mwita gave the auction orders after KCB sought the court's intervention after City Hall failed to honour the decision of an arbitration process in favour of the bank.
The loan was initially given to the Nairobi City Council by Equity Bank and inherited by the Nairobi County Government in 2013 when devolution came into force.
The money was to help pay off statutory debts to allow the city council access Local Authority Transfer Funds, which represented resources previously provided by the national government before creation of counties.
Prior to the development, City Hall in last March had announced plans to restructure the loan with KCB to avoid seizure of its properties.
Mr Igambi was intent on re-negotiating the terms which would in return allow the county government pay Sh55 million monthly in over eight years. This, however, did not materialise.
A spot-check by The Standard revealed that third parties are owed a staggering Sh78.1 billion by City Hall.
This, Igambi says, is a result of accrued penalties.
He also expressed fears that this could see the county government lose its creditworthiness, consequently affecting future access to loan facilities.