DCI hunting driver in marijuana car chase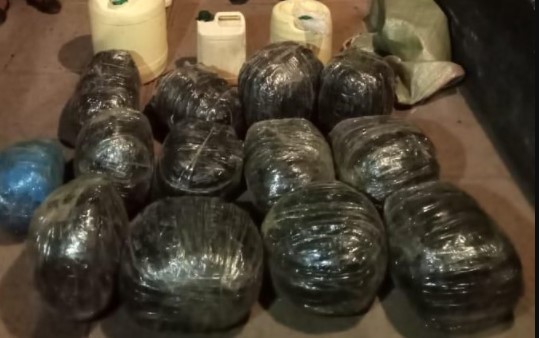 Directorate of Criminal Investigation officers have launched a manhunt for a suspect who escaped from authorities on Wednesday along the Southern bypass.
The suspect was driving a vehicle impounded by police, when they discovered it was loaded with marijuana.
Police reported on Wednesday evening that they found 13 bales of marijuana inside the vehicle, along with four occupants.
According to police, three of the passengers were catholic nuns who had boarded the vehicle at Malaba along the Kenya-Uganda border, and asked to be dropped in Nairobi's Karen estate.
They told police they had no link to the drugs.
Police said they had earlier on Wednesday, September 22, flagged down the vehicle along the Southern bypass, but the driver over sped, prompting a police chase.
"The vehicle they were traveling in failed to match the speed of the Subaru hatchback used by the detectives, forcing the driver to jump from the vehicle as they approached Kabage area and disappeared into darkness," DCI said.
Authorities also discovered three jerrycans containing 35 litres of illicit Chang'aa.
The driver of the vehicle has since escaped and a manhunt launched.