Human rights watchdog ordered to probe terror suspect's abduction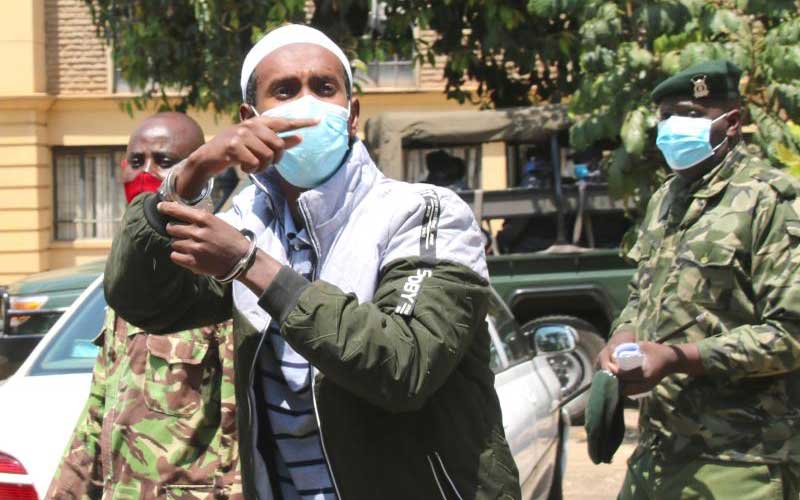 A magistrate has asked the Kenya National Commission on Human Rights to investigate the abduction and disappearance of a suspect he acquitted from the Westgate terror attack case.
Chief Magistrate Francis Andayi said it was disheartening that terror suspects found innocent are normally abducted in unclear circumstances and that it is time the human rights body takes up investigations to get to the bottom of their disappearance.
Dangerous trend
"This is not the first time that the court is hearing complaints of suspects disappearing upon being released. If that is the trend, then it requires serious investigations because it is dangerous for all of us," said Andayi.
Andayi gave the directions after lawyers representing Liban Abdullahi who was acquitted for lack of evidence linking him to the Westgate Mall terror attack, complained of his abduction and disappearance after being released from the Anti-Terrorism Police Unit on October 8.
His lawyer told the court his relatives have not traced him after the abduction that happened in broad daylight and have not got any report from the police even after reporting the incident to Capitol Hill Police Station.
State prosecutor Edwin Okello, however, denied the abduction was carried by security officers and asked Abdullahi's family to be patient as investigations were still ongoing.
Andayi said the issue should not be taken lightly and urged Abdullahi's lawyer to contact KNCHR to help unravel the mystery.
At the same time, two terrorists found guilty of planning the Westgate Mall terror attack that left 67 people dead, will wait for another week before knowing their sentence.
Assessment report
Mohammed Ahmed Abdi and Hussein Hassan Mustafa were to be sentenced yesterday but the magistrate allowed a request by the prosecution for seven more days to file a victim impact assessment report.
The two could be handed life sentences, which is the maximum punishment for being found guilty of aiding, abetting and committing terrorism act.
The prosecution told the court they had only recorded statements of nine victims and required time to contact other foreigners who were at the mall during the attack but have relocated to their countries.
Andayi rescheduled the sentencing to October 30.