Perennial betting loser gets consolation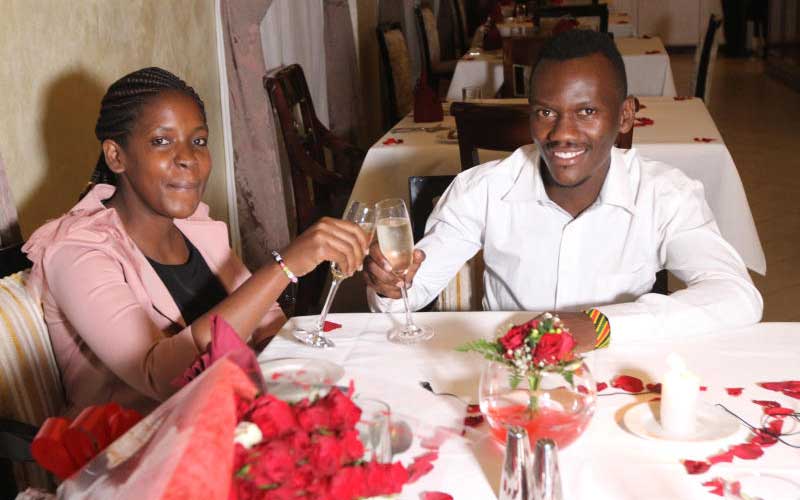 Charles Kahindi's resilience to bet despite losing for more than eight years finally paid off on Valentine Day.
Kahindi was lucky to be picked in a campaign dubbed Changamkia Valz na Flooks, aimed at rewarding the luckiest losing punter with a dinner for two at Villa Rosa Kempinski Hotel in Nairobi.
"With this win, I now believe that nothing is impossible to a willing heart and dreams are valid. I have been betting with Flooks and loosing several times, but I have never given up," he said. Fourteen other lucky winners walked away with cash prizes based on their Shinda Points, a reward scheme where punters enjoy points for placing bets.
"Reason for this is to show that with Flooks, it is not just about winning but we are giving everybody the chance to experience their best Valentine's Day even if you lose out on your bet," explained Eddie Mwangi, the Campaign's Coordinator
Kahindi could not believe it when he was driven in a Mercedes Benz from Pangani, where he lives.
"I was shocked when I got a call from Flooks betting company informing me of the Valentine's Day treat," Kahindi said.