Lands Ministry, county lands department blamed for delay in issuance of over 100,000 title deeds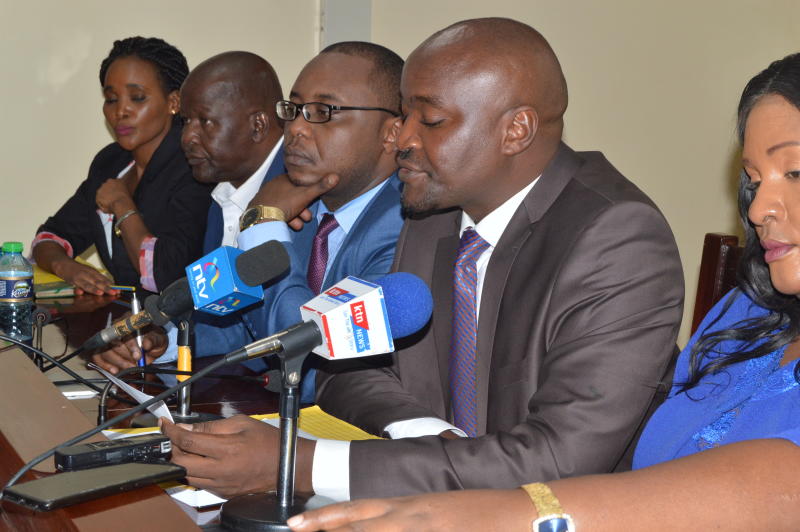 The Ministry of Lands and the County lands department have been blamed for the delayed issuance of title deeds to Nairobi Eastlands residents.
Nairobi County Assembly on Wednesday revealed that only 1,023 title deeds have been processed by the ministry in collaboration with the Lands department since May 2018 to date despite President Uhuru Kenyatta announcing that 100,000 deeds would be issued to Eastlands residents by the end of December 2018.
It also emerged that the 1,023 title deeds are yet to be issued to reach their owners.
The Urban Planning and Lands Committee said the ministry was holding onto the processed titles long after lawyers cleared with them. Due to this, he said, Nairobians have lost faith in the exercise and are now willing to pay the title deed processing fee.
"The Ministry of Lands went ahead to process title deeds without the due process of verification of leases being done. The end result was processing of numerous erroneous title deeds. Most city residents are now not willing to pay for processing of their titles until they see the results of the process," said committee chairman Anthony Kiragu.
The committee also accused the county Lands department of abdicating its mandate of surveying numerous schemes under the project despite having officers to carry out the task. It further accused the county of frustrating law firms carrying out the title deed processing exercise.
"Lawyers are experiencing frustration/delays in processing of documents from both the county lands office and the ministry. This indicates lack of dedication or capacity from both the ministry and the department and also shows that there is no synergy between the two in executing this presidential initiative," stated Kiragu.
The chairman also suggested that President Uhuru Kenyatta may have been duped into giving non-existent titles deeds to residents at Jacaranda grounds last year.
In May 2018, Uhuru announced that he had issued 50,000 title deeds. He also promised to issue 100,000 titles by the end of 2018.
It was, however, noted during the hearing that only 50 titles were presented to residents at Jacaranda and that no others have been issued since.
"As a committee we want to know who lied to the president that 50,000 titles were ready when he went ahead to issue them at the Jacaranda grounds last year," said Kiragu.
"We were shown boxes allegedly containing the titles, but we were shocked to find out that the titles were never issued after the function."
Meanwhile, the assembly has now threatened to write to the Director of Public Prosecutions over the snubbing of committee summons by the Lands ministry officials.
The county Lands committee said Lands PS Nicholas Muraguri snubbed committee summons several times. "The committee will not hesitate to invoke the provisions of the County Assemblies Privileges Act 2017 to ensure the summons are honoured and the titling issue is addressed and fast-tracked as intended."