Wanjigi urges Kenyans to churn out more babies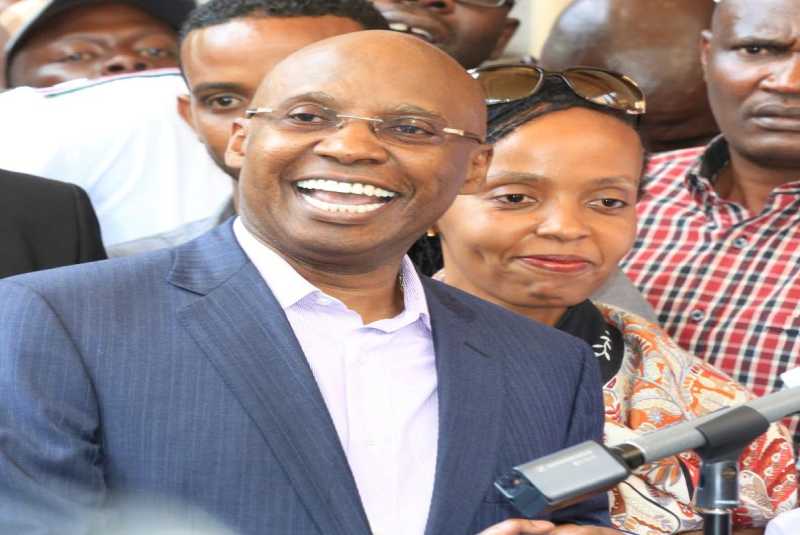 Billionaire businessman Jimmy Wanjigi has asked Kenyans to give birth to more children so that the country can have bargaining power like other populous countries.
In a video circulating in social media, he is telling attendees at a function that Kenya, as opposed to whites' narrative has the capacity to feed and house bigger population.
"If you ask me we are not enough. Greatness is in numbers. We have enough resources in this country to create numbers" Wanjigi said.
The son of former Cabinet Minister, Maina Wanjigi blasted Wazungus' push for family planning on claims the continent does not have enough resources.
"They tell us not to make many children. That we get one or two each. That you don't have money, land and food. That's fake. We have enough resources in this country to create numbers" he claimed.
He even advised Kenyans to try all means to create more children even if it means outside marriages. "Get married and make babies. Numbers is a market. Don't be cheated. Let's make babies in the family unit. If we don't succeed there we do it elsewhere".
He claimed China is great because of its 1.4billion population, so is India with 1.3 billion people. "Go to Ethiopia they are 100 million. Check Nigeria, I was with friends of ours from there. Friends of President (Uhuru Kenyatta) and I. They told us they are estimated to be 230 million people. But here we are dealing with 42 million people. No".
He insisted Kenya needs by far more people than we are today, saying; "These children are our power today and our power tomorrow. Clap for me for that".