City Hall refuses to hand over payroll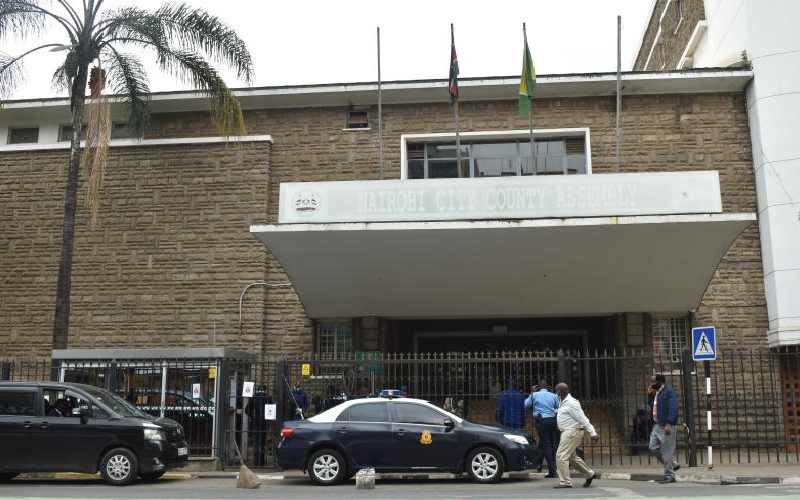 The push-and-pull between the Nairobi Metropolitan Services (NMS) and Nairobi County Government over the transferred functions is far from over.
The two parties are once again at loggerheads over the management of the payroll for county workers seconded to the NMS.
NMS maintains that since functions such as health, transport, public works and ancillary services are under its jurisdiction, it should be the one paying the seconded workers.
City Hall, on the other hand, has refused to hand over the payroll to the Mohammed Badi-led team, accusing it of overstepping its mandate.
The dispute over the payroll played out last week at the Nairobi County Assembly chambers when the two entities held a meeting to try and resolve doctors' trike.
NMS deputy director general Robinson Thuku said they had been struggling to access workers' payroll since taking over county functions.
He said this had hindered or delayed promotion of workers and instituting a health insurance cover for doctors.
"Once NMS gets the payroll, then we will be able to address most of the issues facing the transferred workers. We will be able to use the payroll to determine which employees deserve to be promoted," said Mr Thuku.
Acting county secretary Justus Kathenge, however, steered clear of the issue, saying it would be addressed "in another forum" where the Public Service Commission was involved.
Governor Mike Sonko's spokesperson Ben Mulwa termed the lamentations by NMS as "uncalled for".
He said the County Public Service Board, which was the workers' employer, had the responsibility to process and make payments to the workers.
"That push-and-pull over the payroll is unnecessary. NMS is not an employer but an entity created to implement some functions on behalf of the county," Mr Mulwa said.