From a maid to car wash boss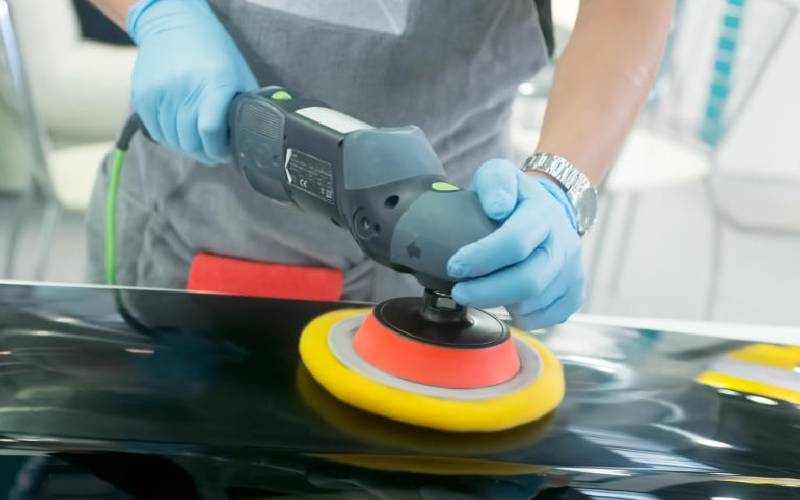 Life has not been smooth sailing for AnnRita Karimi. Due to difficulties in raising school fees, she dropped out of school in Form Three and became a house maid to fend for her family.
After working as a maid for three years, AnnRita got into doing odd jobs, but all this while she had her eyes fixed on becoming an entrepreneur. This came to fruition when she met her husband, who was then working for a car wash.
Her husband was experiencing a lot of challenges with his employer and it was from his frustrations that AnnRita saw an opportunity. She suggested that they explore the car wash business and invest for themselves since there was a huge market, more so with the taxis that operated within their area in Langata.
They started off with only two buckets and over the years their business, Massela Car Wash in Langata, has seven employees and the latest equipment.
Business Coach linked up AnnRita with Samuel Muraya, the founder of Friends Car Wash on Dennis Pritt Road to offer tips on how to scale up her business.
Here is some of the advice that Muraya shared:
1. Have a good relationship with your suppliers
The car wash business is water reliant. It is with this in mind that one should establish a good relationship with suppliers so as to ensure that business operations are not interfered with.
2. Differentiate yourself from competitors
The car wash business has so many operators, with most offering similar services. In order to maintain and grow your clientele, find a differentiator that will attract loyalty to your business. This could be through offering value addition such as a WiFi network and beauty parlour services to keep your client engaged while their car is washed.
3. Train your team for efficiency
Take a quick survey and help us improve our website
Take a survey
A car wash is prone to wastage, more so water and electricity which are the main components of the business. To reduce the cost of operations, train your team on proper management of the key resources.
The Business Coach airs on KTN Home every Monday at 7.30pm. You can catch up on past episodes on YouTube.