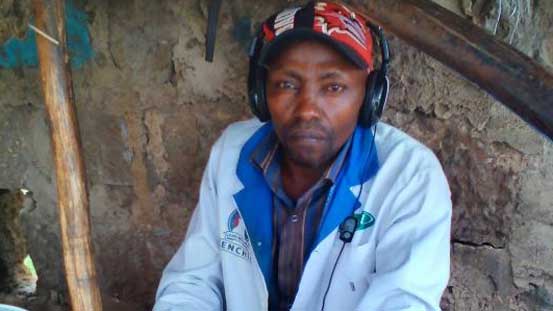 NAIROBI, KENYA: Benson Mwangi has been fixing broken iron boxes for 17 years now. His skill attracts thousands of customers, including students and Asians to his small stall in Ngara.
This business, he says, has bought him a piece of land and now he's also an employer of three Kenyans.
Repairing iron boxes, blenders, microwaves and water dispensers earns him "Sh40,000-60,000 a month, which caters for my family needs," he told CityBiz. "I can repair 20 to 25 iron boxes at between Sh500 and Sh700 each a day," he said.
Mwangi struggled at first, getting only three iron boxes and maybe two water dispensers per week, but today, things have changed for the father of three. Now, he works on appointment only and clients book to see him at his stall or at home.
Read More
His clients, who are mostly, Asians and students, call him Doctor Pasi.
"I started this job in 2000 after quitting my mechanic job at Grogan because of my love for iron boxes. I envied my neighbours who had iron boxes in their houses and would visit them to iron their clothes," says the 40-year-old.
He adds that, "Before I relocated to Ngara, I had a small shop on Ngong Road, but was robbed of everything and had to start from zero."
"I'm like a doctor and my schedule is tight. This meter reader helps me detect any short circuits," he explains, adding that, "This little venture has bought me a piece of land which I intend to build rental houses on. I've also met many people and sometimes I'm surprised when successful businessmen come for services at my small stall."
Mwangi says he has also managed to school his three children and opened a small grocery store in Githurai for his wife.
"This business has been helpful to me because I don't have any problems raising school fees for my children. Most people despise the job we do, but believe you me; I make enough money to take care of my family. I have also trained others to be self-reliant," said the former mechanic.
Mwangi further says no business venture is without challenges as "sometimes I receive complaints from my clients and I'm forced to re-do the jobs. Any complaints coming after one month is charged afresh," he told CityBiz.
The other challenge is power "which is not available in my stall and I have to look for it elsewhere."