Building industry hopes for growth after Covid-19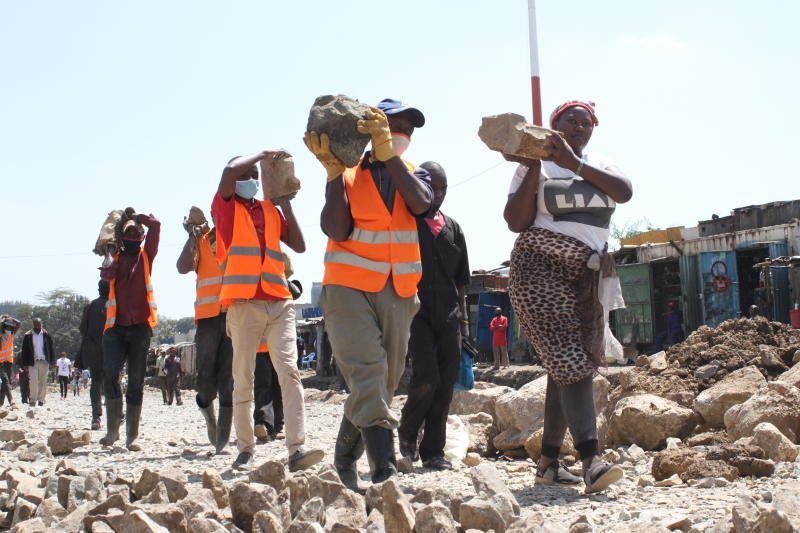 Kenya's construction industry has faced rough times in the past four years, but Covid-19 seems to have added wind to the storm.
The pandemic has not only slowed down the progress of projects but also increased implementation time and eventually cost, says Nashon Okowa, chairman of the Association of Construction Managers in Kenya.
"A project that would take a month to complete now needs even two months due to the strange times that we find ourselves in," Mr Okowa told Home & Away.
He, however, says the Government's decision not to lock down the country due to the pandemic was good as it allowed some sectors such as the construction industry to operate amidst the restrictions that were put in place.
Due to social distancing regulations, the number of workers in sites had to be reduced significantly to comply.
"Some people lost employment and this means that work has really slowed down and taken longer than before," said Okowa.
However, he acknowledges that Covid-19 is not only about gloom for the industry.
With Kenya lagging 15 years behind in the use of technology in the construction industry, the pandemic seems to be forcing some change and new ideas.
"Before nobody in this industry would accept anything to do with working from home, but this has changed as not all involved in construction work have to be present on site," said Okowa.
The industry, he said, has to change to fit the current situation or risk death. This will involve initiating smart projects, online tendering and bidding and change in building designs.
"Designs have to change as people want more defined spaces as opposed to the open-plan office, which is necessitated by the need for social distancing," said Okowa.
In the same breath, offices are also coming home and people need space where they can work in peace. This comes with interior design changes.
The Government also needs to take measures to cushion the sector due to its entwined nature with Kenya's economy.