Downfall of Nakuru: What led to the fall of football powerhouse
FOOTBALL
By Ben Ahenda | May 6th 2022 | 2 min read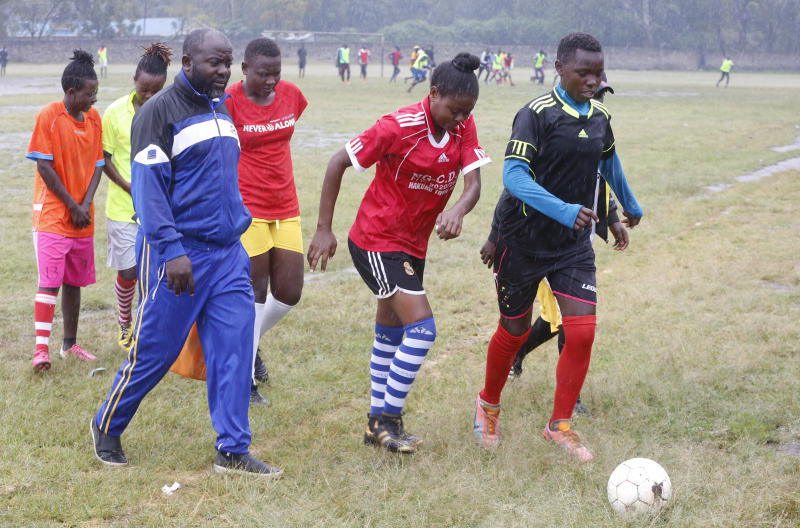 The retirement and demise of some experienced football administrators and coaches has exposed Nakuru County to a management and coaching vacuum leading to a great loss of talent and dwindling football standards in the region.
As a result the county has failed to produce players in the national team Harambee Stars for the past decade as opposed to post-independence era when it had at least seven players in the team.
The retirement of former Kenya Football Federation (KFF) senior vice chairman and South Rift branch chairman Harun Bomet, former KFF Rift Valley and Nakuru branch chairman Abbas Parkar, National Youth Development Committee chairman Jepta Rono, KFF South Rift branch secretary Charles Birundu and treasurer Beneah Iro has exposed the branch to a leadership vacuum and lots of ridicule.
And the matter was worsened by the death of some of the most experienced youth coaches in the branch that has resulted in less scouting and molding of youngsters whose talents have gone to waste.
The death of veteran coach Sammy Nyongesa and thereafter Sammy Abida left a big gap in coaching.
They were well-known for their ability in scouting for talent and nurturing players but with their demise and no one to fill their void Nakuru County has been left in the doldrums of football abyss.
Gone are the days when Ambrose 'Golden Boy' Ayoyi, Jack Sihul and Charles Odero (Scarlet), Dick Anyanga, Josephat Murila and Sammy Taabu (Abeingo), James Odawa and Jared Ingutia (Kenya Farmers Association) among others ruled the country with their artistry both in the domestic and international assignments.
But there is a ray of hope as a few well-wishers like Peter Kamau 'Kempes' are more than willing to support the untapped talent.
The former Eldoret KCC, Shabana and Kisumu Posta winger has dedicated his time and resources towards scouting of talents, donating sports equipment and training of coaches to bridge the gap left by the retired administrators and fallen tacticians.
"We must take our football standards to where it belong and that starts with the training of coaches at the grassroots and empowering them with skills that should assist in scouting for talents and there is no shortcut in this," Kamau told Standard Sports.
Kamau's strategy received the support of former AFC Leopards and Harambee Stars defenders Josephat Murila, Musa Otieno and George Sunguti.