How Kibra politics cost Oliech his lucrative deal at Gor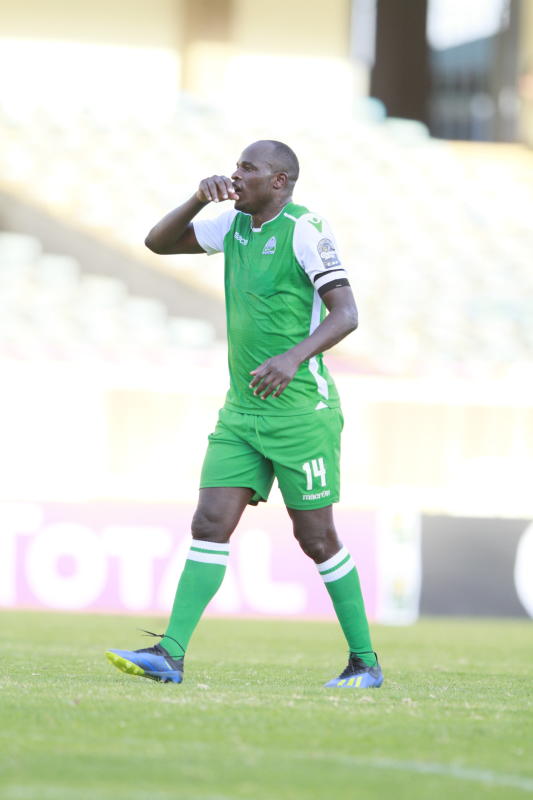 Former Harambee Stars captain denies reports he has declared interest in Kibra seat.
A lot was expected from veteran striker Dennis Oliech when he joined the record Kenyan champions Gor Mahia eight months ago.
The former Harambee Stars captain came like a king but appears to have left the local scene a villain after K'Ogalo terminated his two-year contract on Tuesday night over alleged serious gross misconduct.
This came barely hours after the veteran striker allegedly shared a campaign poster on social media with his image, while donning Gor Mahia's jersey for the upcoming by-elections of the vacant Kibra parliamentary seat.
Oliech, 34, was signed on January 2, 2019 to much fanfare on a deal worth Sh3.5 million, considered as the most lucrative contract in the club's history.
The arm injury he suffered at the close of last season appeared to have ended his career at K'Ogalo as he missed the last five league matches as well as the club's 18th title league triumph coronation party in Machakos.
Since then, Oliech, who was included in the club's 2019/2020 CAF Champions League squad, has reportedly absconded training forcing the club to prematurely end their association.
"The player's poor performance on the pitch and serial absence from training without permission from the club have led to his premature ouster from the record Kenyan champions, just months into his two-year deal," the club wrote in a statement.
According to the club, they had previously reached out to Oliech, but in vain, before terminating his contract.
"In pursuance of the provisions of clause six of your player agreement contract entered into with Gor Mahia, we hereby write to advise you that we have terminated your contract with immediate effect on grounds of Just Cause as also stipulated in Fifa Article 14 Regulations of the Statues and Transfer of Players," Gor wrote.
Gor further cited a decision by the player to offer himself as a candidate for the up-coming Kibra by-elections as another reason for their action to end the contract.
"The move to offer yourself for the elections is likely to portray the club in bad light causing disaffection among the club's supporters and fans."
However, Oliech said the club made the decision in bad faith, accusing them of neglecting him while injured.
"I got injured in Kisumu last year during a league match but the club has never bothered about my treatment. I have been spending my own money to get well," said Oliech.
Gor chairman Ambrose Rachier confirmed the dismissal of Oliech.
"Yes we have terminated Oliech's contract over gross misconduct. We've put everything in writing. He absconded training to a period running to over a month. Secondly, he himself posted his photo on social media that he's running for the Kibra parliamentary seat on ODM ticket. Gor Mahia is not a political outfit," said Rachier.
Uhuru, Abe talks
More than 27 African heads of state and country representatives are in Japan for the TICAD summit.