Fact Checker: Why KNBS 6.3 per cent economic growth raises eyebrows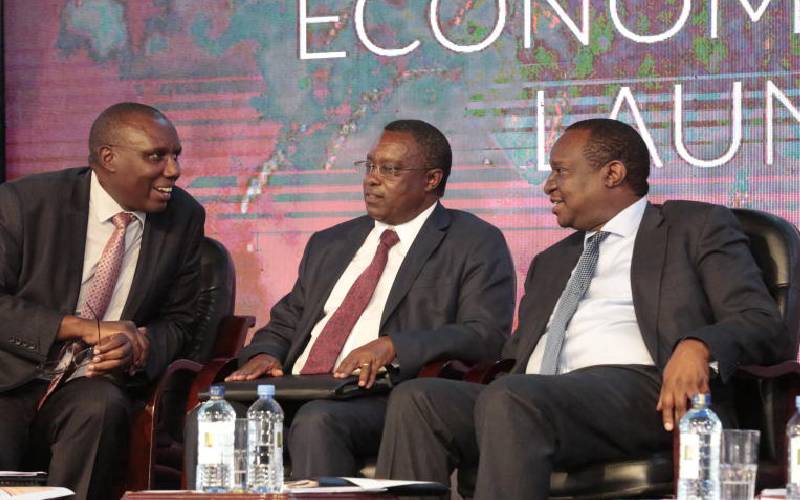 The Kenya National Bureau of Statistics (KNBS) last week released the 2019 edition of the Economic Survey with key indicators pointing to a robust economic performance over the past year.
The report was received with mixed reactions with several economists who spoke to The Standard casting doubts on some of the numbers put forward by the statistics office to demonstrate the economy's 6.3 per cent economic growth.
The Financial Standard Fact Checker this week looks at why many economists and business journalists who scrutinised the 300-page document found this figure questionable.
The 6.3 per cent economic growth claimed by the Government rings hollow in an economy that is largely informal and undocumented by the State statistician and plagued with the largest youth unemployment rate in the region.
More than 80 per cent of the country's economy is in the informal sector — considered precarious as the sector that does not often assure permanence.
The Government has also failed to provide data on the micro and medium enterprise (MSME) economic segment that accounts for the majority of employment in the country.
It is thus unclear how much of this segment contributes to the economy in terms of revenue and jobs without a nationwide survey that adequately captures the millions of Kenyans earning their living directly or indirectly, in the small kiosks, beauty salons and second-hand stands across the country.
At the same time, a tough operating economic environment saw 18 firms that had been profitable in 2017 plunge into losses last year with new jobs created in the formal sector falling from 114,400 in 2017 to 78,400 last year.
Credit to the private sector has also been on a downward trend from a high of 25 per cent more than ten years ago down to 4.9 per cent in 2017 and 1.9 per cent last year.
This means fewer businesses had the capital to invest, expand and create jobs. Given that this forms the bulk of official data sources on economic performance and value addition, it is puzzling that a robust 6.3 per cent economic growth was recorded despite an ailing private sector.
This raises fundamental questions about the type, range and distribution of data that the statistics office draws from in determining how the Kenyan economy grows and who is included in this growth.