Fact-Checker: State has no right to deny you services for lack of Huduma number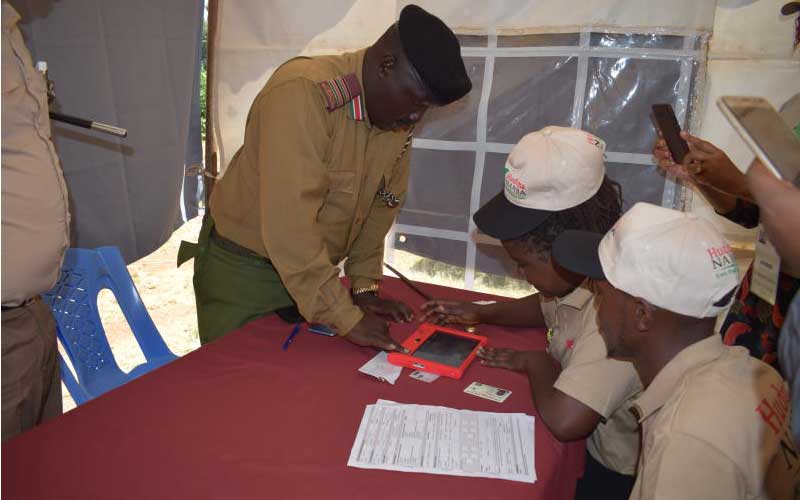 In the application of any new policy, the State usually relies on the carrot and stick method. The carrot is where the State appeals to the idea that the policy will shower you with benefits. In other words, it is in your self-interest and worth the inconvenience of sacrificing man-hours to apply the common policy.
However, in Kenya, the Government either lacks the patience or the power to convince the masses hence relies on the stick. During the launch of the Huduma number - the master database, the State wanted to demonstrate that the data would update its identification system, help it plan and even reduce terrorist attacks.
Kenyans, on the other hand, were only awed by the Sh6 billion cost, including buying machines that Independent Electoral and Boundaries Commission (IEB) already has, the overlapping of roles, with Kenya National Bureau of Statistics, which is carrying out a census that will have similar data, and also raising questions about the way they should have so many State numbers to carry around.
So the Government predictably resorted to the stick, declaring that any Kenyan who will not line up with within 30 days with an ID, birth certificate or driving licence will henceforth be denied government services.
But does the State posses the right to deny taxpayers access to services he or she funds? The State is banking on amendments to the Registration of Persons Act signed into law by President Uhuru Kenyatta early this year. The amendments create the National Integrated Identity Management System to collect hereditary material - Deoxyribonucleic acid (DNA) and physical location of Kenyan homes, including satellite details on the list of requirements needed at the national people's registry. So like the primary reference data, the State may impose the use of the Huduma number as a prerequisite for services just like they use the national identity card (ID).
However, the Constitution must reign supreme at all times and legal minds opine that the purported denial will contravene the bill of rights and freedoms that are not given but enjoyed as a matter of right. Then there are concerns about the safety of the data as some Kenyans are unwilling to submit their information before they are guaranteed on the safety of their data.
They have a legitimate expectation which must be met and without which they are entitled to enjoy every service that is available to every Kenyan with or without the Huduma number. So if the Government discriminates against those without Huduma numbers, it will be in breach of constitutional rights of its tax-paying citizens.