Why the EU is increasing investments in Kenya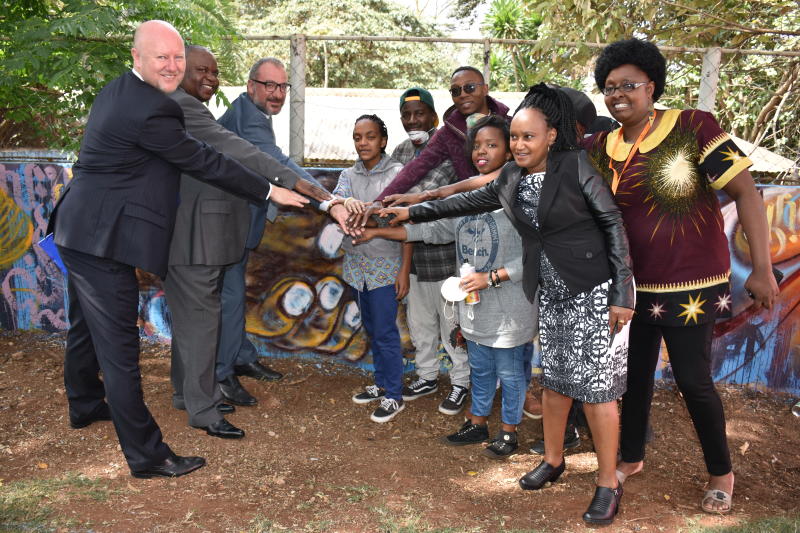 Recently, the European Union (EU) unveiled a Sh500 billion joint cooperation strategy, opening a new chapter in bilateral relations between Kenya, the economic bloc and it's 19-member States.
Hubert Perr, head of development cooperation at the EU in Kenya talked to Financial Standard on what the four-year partnership means for the country's development and investment needs.
What does the 2018-2022 joint cooperation strategy between Kenya and the EU entail?
We realised there are immense benefits in consolidating the investment and development financing efforts made by the EU member countries.
The joint corporation strategy is part of the ongoing development corporation the EU member States have been engaged in Kenya and we sought to scale this up.
We have invited countries that have an active corporation portfolio with Kenya such as France, Germany, Italy and the UK among others as well as countries like Austria, Belgium, Greece and Portugal that do not.
How different is it from what the EU delegation to Kenya has done previously?
This time, we have identified four pillars to anchor the projects that are aligned to the government of Kenya's Big Four agenda. Accountability and governance is an overarching priority and the cornerstone of sustainable development for developing countries.
Another pillar is the sustainable infrastructure where we are looking at renewable energy projects like geothermal, solar and wind investments. We are also putting a lot of emphasis on job creation and we are insisting that every programme has to have a demonstrated job creation component.
In particular, we want to target the unemployed youth who are disenfranchised and disengaged but nevertheless critical to achieving development goals.
Are you concerned that a Sh500 billion facility could add a strain on Kenya's public debt?
The Sh500 billion is a ballpark figure (an estimate). This is a collective number of different envelopes still under implementation through different structures by the different member States, the EU and the European Investment Bank.
It is not all one pot of money. It is a mixture of sizable amounts in grants and concessional loans and different partners have different modus operandi. We are eager to ensure each funding model is utilised for the best results.
Loans are best for infrastructure projects that are often capital intensive while grants work best for capacity building finance such as bringing in technical expertise. This blended form of finance means we can pull together grants from the EU and concessional loans from development partners to provide a robust financing model that is more financially stable.
For economies going through fiscal consolidation such as Kenya, this is crucial because it provides you with the necessary room to borrow at more concessionary rates while mitigating the risks through the grants component.
What does the partnership have in store for the local private sector and SMEs?
We are keen on involving the private sector as partners because they have the experience of how the Kenyan market works and can add valuable insights into the best way of executing these projects.
We also make sure the private sector benefits directly. For instance, we have agricultural projects we are currently funding that was proposed by small and medium enterprises (SMEs) aimed at developing value chains and creating jobs.
Our sustained partnership also means we can advance facilities to banks in Kenya to lend forward to SMEs at special rates. In this way, the private sector becomes both a partner and a beneficiary.
What portion of this financing will go directly to development projects in counties and rural areas?
Kenya still suffers from poverty and inequality. Despite it being a middle-income country, we still have 36 per cent of people living in absolute poverty.
This is a figure we should not forget. Devolution is at the heart of everything. We want to work in an intergovernmental structure through Devolution Ministry, Council of Covernors and individual counties.
Your key focus?
The focus is biased towards marginalised counties such as those that fall in the Northern and arid parts of the country.
Currently, we are getting ready to launch a project that will see 15 counties each receive Sh110 million to execute their proposals they made to us on development projects that work best for their local needs.
We would like this to be a pilot project that, if executed in a timely, transparent and efficient way, can be replicated and scaled up by other development partners or even the Government.