Two Rivers eyes smart city status with over 10,000 residences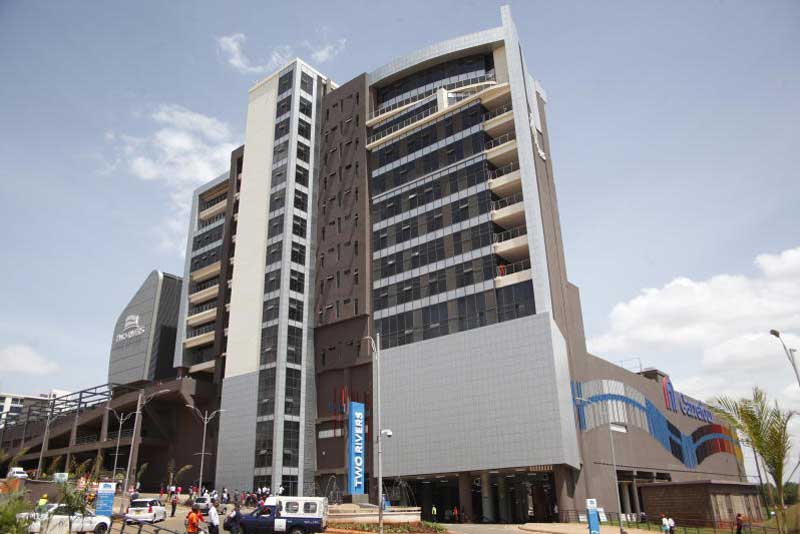 Two Rivers plans to build 10,000 residences in the second phase of the development that will see it transform into a smart city.
After completing the first phase that included a mall with 67,000 square metres of retail space, the development has now hired a Zambian national, Ms Inutu Zaloumis-Kalumba, to be its first mayor to drive the next phase of the project.
Inutu, with 18 years' experience in real estate, says her primary role is to bring on board new partners to actualise the vision of the project.
"Two Rivers is a very exciting project. It is ambitious. It is big. We have addressed all the pain points of any city. All infrastructure has been delivered. We have delivered the mall, fully built and operational," Inutu said.
The project sits on 106 acres of land in Nairobi's diplomatic blue zone of Gigiri. The development has already secured two key deals of third party sales in city lodge, a three star hotel that is now operational and Victoria Commercial Bank that should be completed by the end of the year.
Inutu says the plan is to sell 95 per cent of the total developable bulk to third party developers. It has made available 1.3 million square metres priced at Sh20,000 per square meter. "They will be building within the master plan and development guidelines. We are targeting a resident population of at least 10,000 people living and working at Two Rivers.
The mall is now 76 per cent let with a 68 per cent trading position. It targets to be fully let by June 2019. "Our goal is that by March next year, the end of our financial year, we would be 85 per cent let and 80 per cent trading," Inutu added. An average of 320,000 people visits the mall monthly while vehicle count hits at 100,000 monthly. "This figure will grow as the mall gets fully let. The upper retail will look very different by June next year."
Of the mall's 158 stores, about 132 have been let as focus shifts to the residential population to complement 'the empire'
"Our focus for the next two years is building the residential population. We expect a lot of activity in the first quarter of next year." "Actualising this vision. Getting people to buy into the vision. This is what keeps me awake. You can't walk a journey like this alone."
Other projects online include the data centre through a partnership with a European data centre provider. "We will have the only tier one data center in East Africa."
The plan is to create the biggest privately funded urban node whose vision is to live, work and play. It will be a hospitality as well are residential high and medium density living.
"We have invested huge amounts of money into security. Two Rivers Mall is the anchor project and everything else happening around it will feed into the mall and the mall will feed from it. It is a symbiotic relationship."
Two Rivers will control the architectural look and feel of the project to maintain its character but will not dictate to developers what to do from a price perspective.
"We are not going to dictate to third party developers in terms of what to do pricewise. But when you look at the cost of the land here, you are looking at a product that will range from potentially Sh3.5 million upwards."
Inutu says the market today in Nairobi is active within the middle income end of the market. This is the market the product is being priced at.
"We are a plug and play solution. We have addressed all the infrastructure issues, all the statutory approval and compliance."
If a developer buys a section of the developable bulk today, they can start construction within three months depending on how quickly their technical team can put together their drawings.
"Infrastructure has been laid out at every single plot. We have termination for power, water, sewer and ICT."
There is also an opportunity for one more five star hotel to complement City lodge which is positioning itself as a three star hotel. "We have recently concluded a deal with a movie theatre operator and we are expecting that they would start construction towards the end of this year. It would be a five screen movie theatre."
"We are actually at the design phase and we are at that point where we can say we will be able to deliver cinemas."