Corporate coaching a boon to many African companies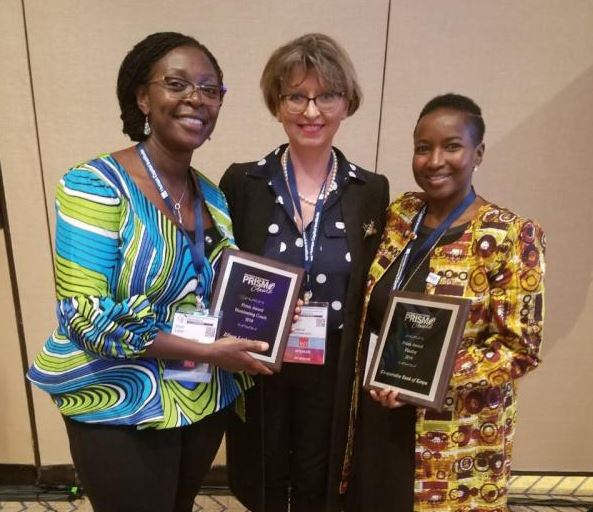 The recent nomination of the Cooperative Bank of Kenya in a prestigious international award has received commendation, with many terming it a win for Kenya and other stakeholders.
The lender was nominated among the top four finalists for the International Coach Federation's (ICF) Prism Awards under Coach Development Institute of Africa (CDI Africa) coaching initiative programme.
ICF congratulated the bank and the other winners, saying the global award "celebrates organisational coaching programmes that fulfill professional standards, address key strategic goals and shape organisational culture…"
The bank's achievement brought to the fore efforts by its more than 38 certified coaches, the faculty and associate coaches at the CDI-Africa, as well as the entire coaching community to participate in the event.
The bank's head of human Evelyne Munyoki was part of the team that attended the ICF PRISM Awards ceremony in Chicago, USA recently.
Many challenges
Ms Munyoki said the lender was focused on growing its staff professionally and in other areas to prepare them for the many challenges in life as well as for the organisation and society.
CDI Africa Chief Executive Mary Mukindia said the value of coaching in a business could not be overemphasized, considering the "different stages of growth and stagnation firms go through". For a company to be eligible to contest for the ICF Prism award, it has to be nominated by an "ICF- credentials coach." This is according to the ICF Prism website.
CDI Africa was instrumental in the lender's nomination for the awards. It said it identified the coaching gap among organisations in the region before rolling out operations in 2006.
"The organisation works in close partnership with ICF to offer internationally accredited training programmes, leadership coaching and team coaching Africa," said Ms Mukindia.
She observed that the coaching of companies is meant to achieve high ethical standards, career growth, and promote leadership.
CDI Africa is one of the more than 30,000 members of ICF from over 140 countries that offer crisis management skills. Crisis management skills are essential in any organisation and organisations are required to adopt creative strategies that will maintain the long-term sustainability of their businesses.
"Coaching enhances the ability to empower an entire workforce in an organisation and their capacity to professionally handle crisis," said the CDI chief executive. "As a result, the employees grow together with an organisation. CDI Africa has worked with over 20 firms in instilling a sustainable culture of coaching".
Mrs Mukindia said coaching was projected to be one of the top business trends to look out for.