Sh33 billion venture fund that buys out 'dead' Kenyan firms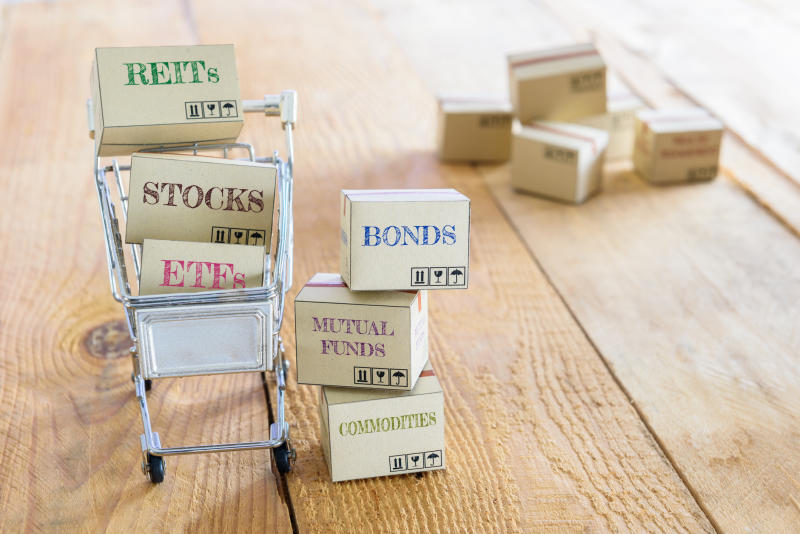 A company with a strange-sounding name and American headquarters has been picking up zombie companies at a discount. And it is quickly amassing a decent portfolio of assets in the Kenyan market.
Shifty and hard to pin down, the company, Kuramo Capital, is led by Shaka Kariuki, a little-known name in Kenyan business circles but whose strategy is giving the firm impressive traction.
The American firm, according to a United States Securities and Exchange Commission filing, is owned jointly by Adewale Francis Adeosun, Kamal Devinderpal Pallan, Shaka Mwangi Kariuki and Jide James Zeitlin indirectly through Keffi Group VII LLC.
According to industry players, the company has the markings of a typical vulture capitalist, but it is more inclined to lending to own a firm rather than stripping distressed assets.
"In the economic pressure that Kenya is undergoing, I think a good investor tries to take advantage. But we must differentiate between lend to own and vulture funds that grab distressed firms and then asset strip or liquidate," said Deepak Dave of Riverside Capital.
"Kuramo Capital is certainly opportunistic, with lend to own characteristics, but I have not seen them asset stripping anything." Kuramo Capital's name first cropped up when TransCentury, founded by Mwai Kibaki-era investors, was unable to repay Sh8 billion in 2016.
The firm swooped in at the last minute with an equity injection of $20 million (Sh2 billion) just as a default loomed and management and board wrangles emerged at TransCentury.
However, with its recent chess moves, Kuramo Capital has continued to make a name for itself with the acquisitions of GenAfrica, Sterling Capital and Real Estate Company Century Developments.
A typical vulture investment strategy feeds off of assets the market has left for dead.
Basically, lenders leverage or lend heavily to companies, but when the loans default, the companies are forced to restructure, changing the debt into equity.
George Schultze, the author of the Art of Vulture Investing, explains that either banks or insurance companies do not want to own shareholdings or are limited by law (for instance, in Kenya, banks are not allowed to hold 25 per cent of their core capital in equity), so they have to get rid of the extra equity at a discount and that is where vulture capitalists sway down.
"They buy the extra stake at the cheap instead of when the owners had the luxury of valuing the business and setting a premium on the stake," Schultze says. This is exactly what happened when in 2011, TransCentury borrowed a dollar bond through one of its subsidiaries, TC Mauritius Holdings Ltd, with foresight that the creditors would convert part of the debt into ownership of a more profitable business a few years down the line.
Meeting dues
When the bond matured, the firm was unable to meet its dues and it took New York-based Kuramo Capital to save it in exchange for a 25 per cent stake and a haircut to the investors.
To turn it around, TransCentury says it successfully completed debt re-profiling in the second quarter, resulting in a reduction of finance costs by Sh48 million at company level, and an overall drop of 12 per cent at group level.
The firm added that going forward, management would focus on getting new working capital, refinancing debt and implementing its turnaround plan.
Kuramo has, however, swept former mighty names out of TransCentury's board, including co-founder Zephaniah Mbugua, former Kenya Revenue Authority (KRA) boss Michael Gitau Waweru, businessman Robin Kimotho and Kenya Tea Development Agency chairman Peter Kanyago.
This is typical of a vulture capitalist, which will want to control the board to avoid litigation, the web of former owners, consultants and lawyers fighting to save or liquidate a firm. Now Kuramo is cozying up to Centum Investment, which took the baton from TransCentury as the regime's favoured investment firm.
Centum has made a name for itself with its strategic portfolio and creation of multi-level subsidiaries that run in the tens. When it offsets such businesses, its topline shoots before it makes other acquisitions into the basket of billionaire Chris Kirubi.
Centum sold UAP to Old Mutual, gaining Sh5 billion in 2015, and last year, it gained Sh1 billion in dividends from Investpool (Platcorp sale), Athena reserves and Almasi scrip. It also received Sh1 billion in the exit from Kenya Wine Agencies Limited.
Power generation
However, things have not been looking too rosy after its renewable energy company Akiira Geothermal's (AGL) quest for steam power generation suffered a temporary blow after the two wells it sunk in Naivasha at a cost of about Sh1.2 billion failed to meet production capacity. It sought to sell GenAfrica to raise Sh1 billion to settle a debt Sh2.3 billion, which forced it to sell 73.4 per cent of GenAfrica to Kuramo Capital.
Last year, Centum saw its profits plummeted 67 per cent to Sh2.7 billion from a towering Sh8.1 billion the previous year.
"The combined effect of the lower property valuation gains and deferral of recognition of realised gains on the disposal of GenAfrica asset managers was a decline in the group's consolidated net profit by 67 per cent," said Group Chief Executive James Mworia in the financial results for 2017.
GenAfrica has about Sh150 billion in assets under management, with Centum initiating other disposals to boost the company's liquidity in the near term.
Kuramo has also indicated interest in Uchumi, a retailer in dire need of cash flow and change of business strategy having run out of branches and selling assets to keep from drowning.
Vulture capitalists look for companies that have plenty of debt, built up legacy pensions or face a radically changing market where unforeseen changes like technology send a firm bankrupt.
They also focus on sectors of the economy where there has been a quail moment and the surplus is bound to sweep fringe players into distress by maintaining a portfolio of troubled companies that may face defaults.
Kuramo's venture into the real estate market may indicate the segment is headed for a strain.
Former UAP group managing director Dominic Kiarie sold the company stake in Century Developments Ltd Group to Kuramo Capital through Consonance Investment Managers for an undisclosed fee.
Affordable housing
The firm, through its maiden fund Consonance Kuramo Special Opportunities Fund I, intends to pump in Sh20 billion over the next five years in education, affordable housing, industrial warehousing and healthcare across East Africa and selected African markets.
"We will now accelerate the roll out of key real estate assets in the education and affordable housing sectors, starting with over 10,000 beds of purpose-built student accommodation and 7,500 units of affordable housing in Kenya," said Dominic Kiarie, the founder, group CEO and managing director of Century Developments.
The fund has been seeded by Kuramo Capital, which describes itself as a focus fund for a select group of institutional and high net worth investors targeting sub-Saharan Africa, with offices in Lagos and Nairobi.
But it is the acquisition of a 45 per cent stake in Sterling Capital early this year and injection of Sh200 million that has brought out the firm's potential.
"Kuramo Capital, a New-York based private equity firm, has completed a transaction to acquire a minority stake in Kenyan investment bank Sterling Capital for an undisclosed amount," I&M Burbridge reported.
Sterling Capital has risen like a phoenix, posting Sh16.8 million in profit in the first half of this year after a loss of Sh3.2 million over a similar period last year.
This was after it was downgraded to stockbroker level in 2011, after it failed to meet CMA's revised minimum capital limit for market players. The impressive results come as the firm relishes reinstatement of its investment banking licence in October 2017.
Brokerage commissions were up from Sh15 million to Sh39 million, and interest income soared from Sh2 million to Sh14 million. Sterling even launched a margin trading desk in mid-February, enabling brokers to borrow cash to invest in equities, thus allowing them to trade even with minimal capital.
Kuramo came in quietly through a stake in Catalyst LP, a private equity firm with several Kenyan companies in its portfolio, including Jamii Bora.
It remains to be seen whether it will be interested in other struggling firms, including ARM Cement currently under receivership, Real People, which is facing debt distress, and Kaluworks, the Chandaria mabati maker that has been singled out by Sanlam Insurance impairment.