Fact Checker; Government Spokesman Claims on SGR Untrue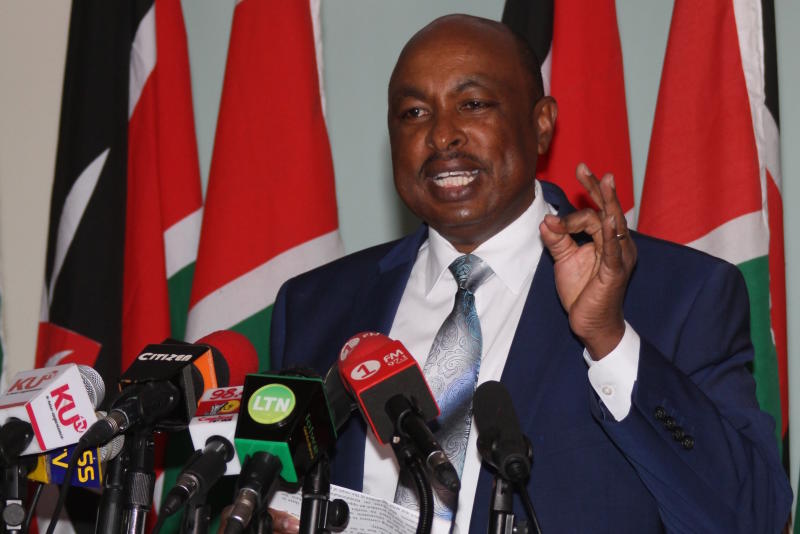 In the wake of revelations that Kenyan workers are facing harassment from Chinese managers at the Standard Gauge Railway (SGR), the State, in a move that many Kenyans found troubling, sided with the Chinese officials accused of harassment.
Government Spokesman Eric Kiraithe appeared to justify cases of corporal punishment experienced by Kenyans at the hands of their Chinese bosses saying: "We all appreciate the operations of a modern train infrastructure system like Madaraka Express in a consistently effective and efficient manner is a profession that calls for military standard discipline."
Aside from belittling the grievances of Kenyan workers at the hands of their Chinese bosses, Kiraithe's defence runs afoul of the country's employment regulations. Investigations by Financial Standard revealed that Kenyan drivers on the SGR are barred from driving the trains while workers eat, live and use separate transport facilities from their Chinese counterparts.
Section 5 of Kenya's Employment Act, 2012 requires employers operating in Kenya to exercise equal opportunity in employment and eliminate discrimination in employment policy or practice.
"According to section 3, "no employer shall discriminate directly or indirectly, against an employee or prospective employee or harass an employee or prospective employee on the grounds of race, colour, sex, language, religion, political or other opinion, nationality, ethnic or social origin, disability, pregnancy, mental status or HIV status." The Act also makes it a crime to discriminate someone during recruitment, training, promotion, terms and conditions of employment, termination of employment or other matters arising out of employment.
Mr Kiraithe's defence that the SGR orientation is "aimed at inculcating the right mindset, a set of moral principles and workplace values" is also misplaced and assumes Kenyan workers do not have the right set of principles or workplace values.
The Employment Act 2012 further puts the burden of proof that discrimination has not taken place on the part of the employer. "In any proceedings where a contravention of this section is alleged, the employer shall bear the burden of proving that the discrimination did not take place as alleged and that the discriminatory act or omission is not based on any of the grounds specified in this section," explains the Act in part. It is thus bizarre that the government spokesman has sought to instead defend employers accused of discrimination as opposed to its own citizens and based on precedence.
In 2015, a Chinese restaurant in Nairobi's Kilimani area was closed down by the Nairobi County Government following revelations that it did not allow Kenyans into its premises after 5pm.
In another high profile case in 2014, the Limuru Golf Club was ordered by the High Court to reinstate three female members suspended because they objected to a by-law that was found to be discriminatory against women.