KFCB boss Ezekiel Mutua, matatus are not broadcasters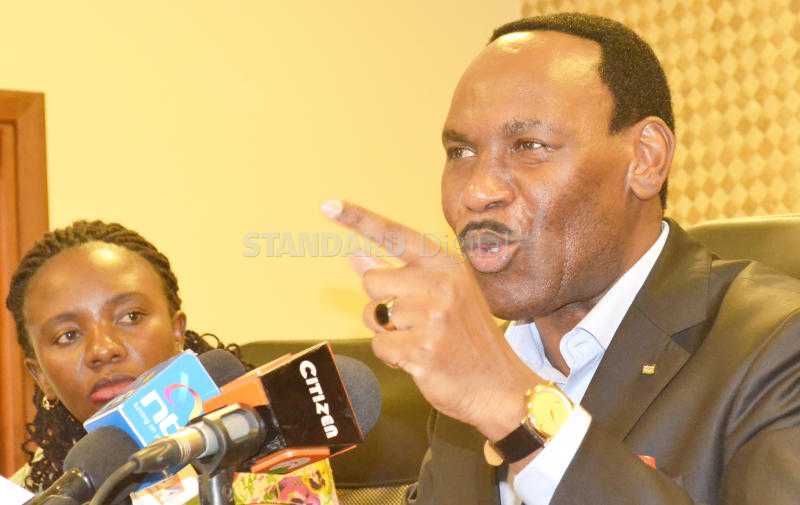 Can public service vehicles (PSVs) be classified as broadcasters? This is the notion implied by Kenya Film and Classification Board (KFCB) Chief Executive Ezekiel Mutua last week (February 8,2018) justifying a crackdown on matatus accused of playing unclassified content.
The crackdown, heavily enforced in parts of Mombasa County, saw dozens of vehicles impounded and crew arrested for playing music considered lewd with KFCB stating the arrested will be charged with "exhibiting unclassified content without a permit."
"If you are operating a PSV and tune to Classic 105 FM, we will hold you accountable for the conditions and terms of license given to classic 105 and the content exhibited and aired within your vehicle," said Mutua.
"We (the Board) will consider the screens you have mounted as a public exhibition and you are, therefore, required to ensure you take responsibility for the content is exhibited."
This is partly correct. Section 12 of the Films and Stage Plays Act makes it an offence for any person to "exhibit any film at an exhibition to which the public are admitted or distribute such film" unless he is registered as an exhibitor or distributor by the KFCB and issued with a certificate.
The Act further prohibits the distribution, exhibition or broadcasting, either publicly or privately of any film or class of film that has not been examined and approved by the KFCB. Since the Film and Stage Plays Act defines "public exhibition" as "an exhibition to which the public are admitted, whether on payment or gratuitously," PSVs that display audio-visual content can be classified as executing a public exhibition function. However, on the other hand, PSVs cannot be classified as broadcasters.
The Kenya Information and Communication Act spells out conditions necessary for one to be considered as providing a broadcasting function. These include frequency resources allocated by the Communication Authority, the technical knowledge and capacity to provide broadcasting services and a programme schedule for at least eight hours a day.
Licensees are further required to pay annual license fees and cite every 24 hours, the frequencies and channels the station is licensed to broadcast.
In this respect, public service vehicles cannot be held under the same licensing conditions as radio FM stations or television stations simply by virtue of playing recorded audio-visual content.